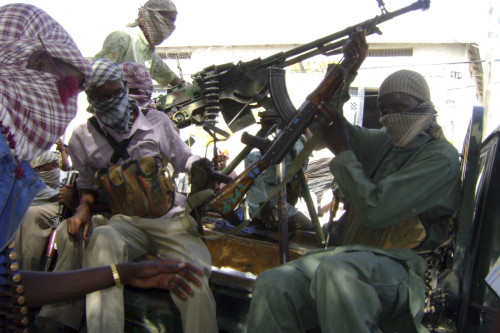 The US has carried out a missile strike in Somalia targeting a top militant who was linked to both the al-Qaida and its affiliate al-Shabab.
Although US officials have confirmed the anti-terror operation, it is unclear whether the strike took down the militant. The officials are working on establishing the identity of an insurgent who was killed.
According to reports, the strike took place in Hawai village, near the southern Somali town of Barawe.
It was suspected to be a missile strike from a US drone and no ground forces were believed to have been involved in the operation.
A member of the Somali-based militant group told the Associated Press that the slain rebel was Sahal Iskudhuq, who was believed to have been close to the outfit's chief.
A Somali intelligence official confirmed the attack to AP and said he was a "dangerous" militant, given his connections inside al-Shabab and al-Qaida.
In the town of Barawe, the US Seals had earlier launched a raid to capture al-Shabab leader Ikrima, but it was later aborted after a fierce fighting, according to CNN. However, during a similar raid on the same weekend, the US forces managed to seize Abu Anas al Libi, a senior al-Qaida figure, in Tripoli, Libya.
Al-Shabab has stepped up its offensive in recent years and is considered as one of the most dangerous extremist outfits by the US.
The militants of the group staged a surprise large-scale attack in the upscale Westgate Mall in Kenyan capital Nairobi killing at least 67 people.