US Defence Secretary Leon Panetta Warns of Al-Qaida Presence in Syria after Damascus Bomb Slaughter
Al-Qaida suspected of operating in Syria after twin blasts kill 55 in Damascus.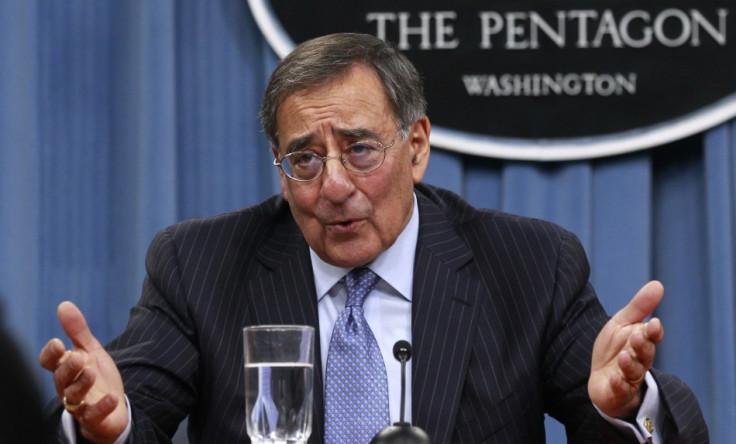 Following twin blasts that killed 55 and wounded 372 in Damascus, US secretary of defence Leon Panetta has warned of an "al-Qaida presence in Syria".
The extent of its activity, however, is unclear.
"Frankly, we need to continue to do everything we can to determine what kind of influence they're trying to exert there," Panetta said during a briefing at the Pentagon.
The United States will continue to fight al-Qaida, he said, adding: "The recent threat that concerned all Americans about the possibility of another effort to take down an American airliner has come out of Yemen.
"It's for that reason that we will continue to talk all of the steps necessary to try to go after those who would threaten our country."
The explosions happened at rush hour in southwest Damascus. Syrian television showed graphic pictures of dozens of charred bodies and smouldering vehicles.
The regime blamed the explosions on armed terrorists who are driving the uprising.
But the chief of the opposition Syrian National Council, speaking at a news conference in Tokyo, suggested the regime was behind the blasts as a way of tainting the uprising. "The relationship between the Syrian regime and al-Qaida is very strong," he said.
Although there was no claim of responsibility for the bombing, the al-Nusra front - a militant group close to al-Qaida - is suspected, especially since they have claimed past attacks through statements on militant websites.
The release of al-Suri, the 'mufti of murder'
Local newspapers reported that al-Qaida may possibly be regrouping in Syria following the release of Abu Musab al-Suri, the "mufti of murder".
Al-Suri, one of the organisation's most prominent strategists, was captured by the US army in Pakistan and handed over to Syrian authorities.
He was released from an Aleppo prison in February. Shortly afterwards, there were two bomb attacks on security buildings in the city and al-Qaida Iraq issued a statement endorsing "jihad in Syria", without explicitly claiming responsibility for the attacks.
Al-Suri, who is also one of al-Qaida finest theorists, could become a key player in Syrian affairs, according to commentators. He allegedly masterminded the London bombings in which four British-born terrorists detonated three bombs on the Underground and a bus, killing 52 people and injuring more than 700 others on 7 July, 2005.
Jamal Khashiggu, a Saudi writer, told the London-based newspaper Al Hayat that he had interviewed him for his work and knew him well. "He is radical beyond limits," he said. "He theorised terrorism in Algeria, and issued fatwas to kill and made violating people's privacy and possessions permissible.
"He used to record his gibberish on cassette tapes and weekly pamphlets that were distributed at the entrances to mosques around London and, from there, [they] would find their way to Algeria," he added. "He was the mufti of murder and blood par excellence."
Al-Suri's release by the Assad's regime was viewed as a warning to the US and Britain about the consequences of turning their backs on Assad and supporting the opposition.
Prior to his capture, he was seen as a possible successor to bin Laden.
© Copyright IBTimes 2023. All rights reserved.