Al-Sarsak Jailed Palestinian Hunger Striker and Football Star 'Could Die at Any Time'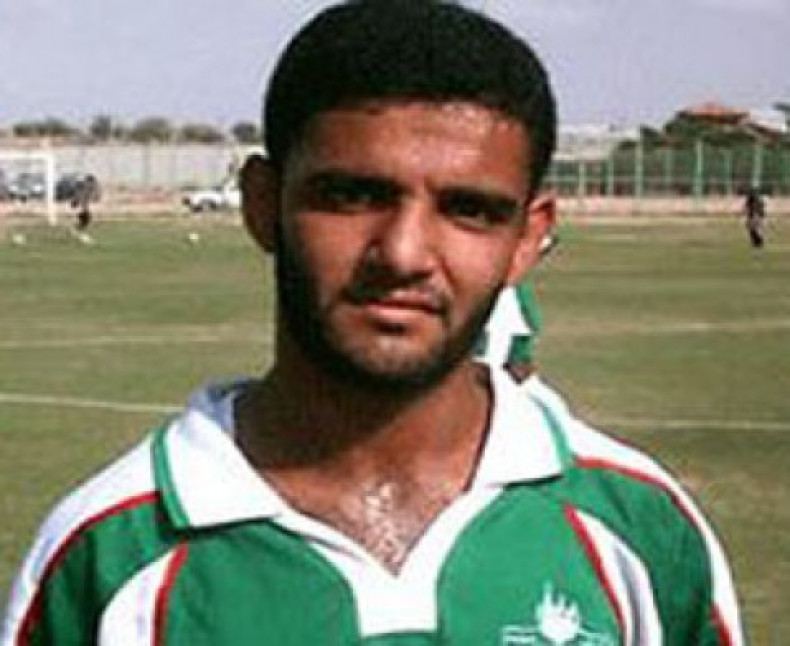 Jailed Palestinian footballer Mahmoud al-Sarsak, who has been on hunger strike for 80 days, is at imminent risk of death and must be taken to the hospital immediately, an independent doctor said.
Physicians for Human Rights-Israel (PHR-Israel) said that Sarsak, who has not eaten solid food since mid-March, could die at any time. Israel has not allowed the charity to visit him in Ramle Prison until this week.
"Despite the urgency of his condition, the Israeli Prison Service (IPS) has denied Mahmoud access to independent doctors from PHR-Israel until today," a statement said.
"The IPS also refuses to transfer him to a civilian hospital for proper treatment."
Sarsak has experienced extreme loss of muscle tissue and drastic weight loss. He frequently loses consciousness and suffers memory lapses.
Once a star player in the Palestinian national team, Sarsak was jailed by Israel in 2009, as he left the Gaza Strip en route to a match.
He has been held without trial or charge under the infamous "Unlawful Combatants Law", whigh allows Israeli authorities to detain Palestinians from Gaza for an unlimited time without trial or charge.
Sarsak rejected the deal with Israel that ended a mass hunger strike on 14 May.
He refuses treatment because he has a "deep distrust" of Israeli prison doctors, who have threatened to force-feed him and tried to force him to accept treatment.
Under the deal, Israel agreed to end solitary confinement for 19 prisoners - held in isolation for up to 10 years - and lifted a ban on family visits for prisoners from Gaza.
PHR-Israel and the Palestinian Council of Human Rights called on the UN and the EU to intervene because he faces imminent death.
According to an unnamed Israeli government official quoted by the BBC, Israel does not wish to see any prisoners have their health put at risk. This is precisely why we made huge efforts to end the recent strike, with the co-operation in terms agreed with the prisoners themselves, the Palestinian Authority and other organisations.
"Sadly, Sarsak chose to exclude himself from this agreement, preferring to put his own life at risk. We are providing him with all required medical treatment, but hope he will join his fellow prisoners and end his strike."
Amnesty International strongly slapped administrative detention in a new report, claiming that detainees under those conditions had been "subjected to violations such as the use of torture and other ill-treatment during interrogation, as well as cruel and degrading treatment during their detention, sometimes as punishment for hunger strikes or other protests".
Al-Sarsak's family, in Rafah in southern Gaza, have not been allowed to see him since his arrest.
"The entire family and friends are afraid for Mahmoud's life and the worry is killing us," al-Sarsak's older brother, Emad, told Reuters.