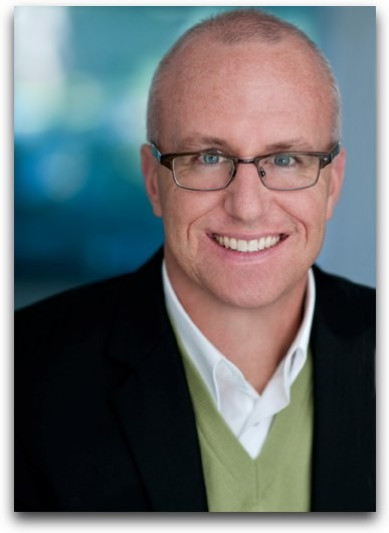 The United States' biggest "gay cure" Christian ministry has closed down and its leader come out and apologised for the "hurt" the organisation has caused the homosexual community.
Alan Chambers co-founded Exodus International In 1976, and the Florida based ministry went on to open 260 churches nationwide, advocating controversial "conversion therapy" to turn gay people straight.
But ahead of the group's annual conference in Irvine, California, Chambers has admitted that there has not been a single case in which the "therapy" has been successful.
"Please know that I am deeply sorry. I am sorry for the pain and hurt many of you have experienced. I am sorry that some of you spent years working through the shame and guilt you felt when your attractions didn't change," said Chambers.
"For quite some time we've been imprisoned in a world view that's neither honouring toward our fellow human beings, nor biblical," he said, and added that there was "a new generation of Christians looking for change".
The comments mark a complete volte-face for Chambers, who in 2008 remarked "The land of the free and the home of the brave is morphing into a homosexual haven... Just look at the top programmes on television or listen to the most popular actors and musicians.
"Pro-homosexual leaders realised the same truth employed by Hitler and Marx: to advance their agenda they must radically influence the hearts and minds of young people."
Three years after starting the church its two other founders, Michael Bussee and Gary Cooper, left and started a relationship.
Bussee, now a family therapist, regularly speaks out against ex-gay therapies, which have long been discredited by public bodies representing psychiatrists and psychologists.
Last year, California became the first US state to ban ex-gay therapy for those under 18.
Chambers, who is married with two adopted children, has also admitted being attracted to men. He says he lives happily with that tension, but concedes that others may not be able to do so.
Polls show increasing acceptance of homosexuality and support for gay marriage in the US. Conservatives such as former US vice president Dick Cheney have defended gay rights, and recent May Gallup poll showed that 59% of American adults said gay and lesbian relationships are morally acceptable, up 19 percentage points since 2001.
Gay rights activists welcomed the announcement.
"I think it is demonstrative of the major shift that we as a society have gone through in terms of our understanding of who gay and lesbian people are and how they live," Ross Murray, director of news and faith initiatives at gay rights group GLAAD, told the LA Times.
"At one time, it was pretty mainstream to have those thoughts and feelings about gay and lesbian people. Over time, Exodus and people who have promoted change programmes have been more and more marginal or fringe.
"In more and more communities, churches are grappling with homosexuality in more open terms. These are the cultural realities around us."