Alastair Cook wants clarity on laws of the game following Faf du Plessis ball-tampering incident
India face England in the third Test at Mohali on 26 November.
England Test skipper Alastair Cook has come out in support of South African batsman Faf du Plessis over his ball-tampering charge claiming that more clarity is needed on what is acceptable and what is not.
The topic of ball-tampering reared its ugly head once again following the charge laid on Proteas' stand-in skipper Faf du Plessis who was found guilty of trying to influence the condition of the ball using outside substances.
Cook, however, felt more clarity is needed on the issue as it affects those players who are in charge of shining the ball.
"How do you police it? The umpires already have enough to do. Do we walk round with our mouths open like we are going to the dentist? When a player gets caught for something not clear, not clearly mentioned among the laws, then it's just not to punish somebody", said Cook, as quoted by Indian Express.
"Players are slightly uncertain at the moment, what is acceptable and what is not acceptable. I haven't studied Faf's case that closely to see if he was taking the sweet straight to the ball or did he just happen to have a lolly in his mouth. I think the players are now, after the last 10 days, probably just looking to the ICC to clarify what is acceptable and what is not acceptable. If they said you aren't allowed to directly put your finger from the sweet onto the ball, it might clear it up."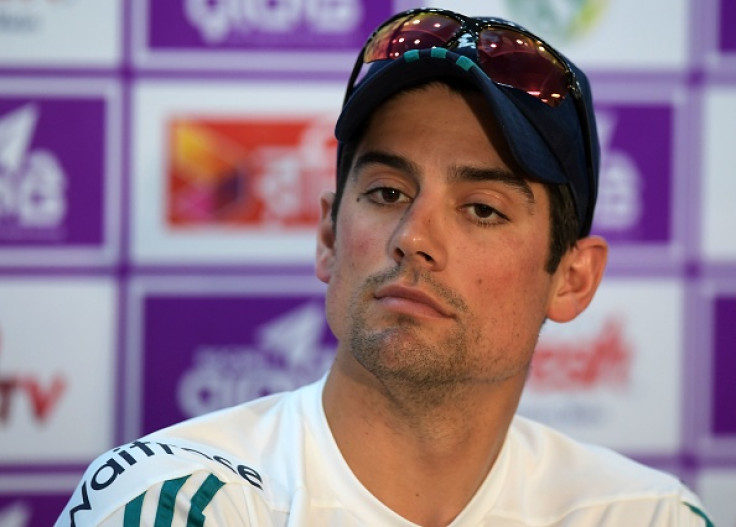 Ball tampering has been in the sport for sometime, with former opener Marcus Trescothick admitting to using Murray Mint to shine the ball in the past. Legendary Indian batsman Rahul Dravid was fined 50% of his match fees after he was caught on TV cameras rubbing a cough lozenge on the shiny side of the ball.
Current skipper of the Indian Test team Virat Kohli too has come under the scanner with allegations of ball tampering emerging during the first Test between India and England at Rajkot. The coach Anil Kumble, however, refuted such suggestions claiming that none of the players in the team tried to change the condition of the ball using foreign substances.
© Copyright IBTimes 2023. All rights reserved.