He's been batting away negative press surrounding his relationship with Suits actress Meghan Markle over the past few weeks, but Prince Harry found himself literally acting out the sporting gesture in a cricket field in Saint Lucia on 25 November.
The 32-year-old royal – who has said that his best cricketing days are over – still had the knack after he came out to bat in the final over of a six-overs-a-side match on the Caribbean island's Test Match ground, the Darren Sammy National Cricket Stadium in Castries, the capital of St Lucia.
Harry faced the ball three times and hit two fours and a single off Saint Lucia's Prime Minister Allen Chastanet – who dropped two catches earlier in the game. The prince, who later had a go at bowling, enjoyed the fact that his team beat 55-year-old Chastanet's by 24 runs – as the latter was stumped off his final ball.
In a stark contrast to his usual blue shirts, navy trousers and casual shoes, Harry was dressed in a bright yellow cricket top featuring white, light blue and black on the neck for the sporting event, complete with black and white plimsolls.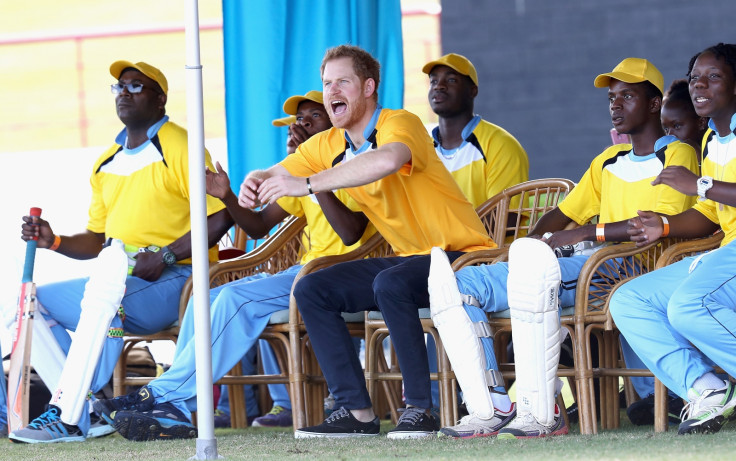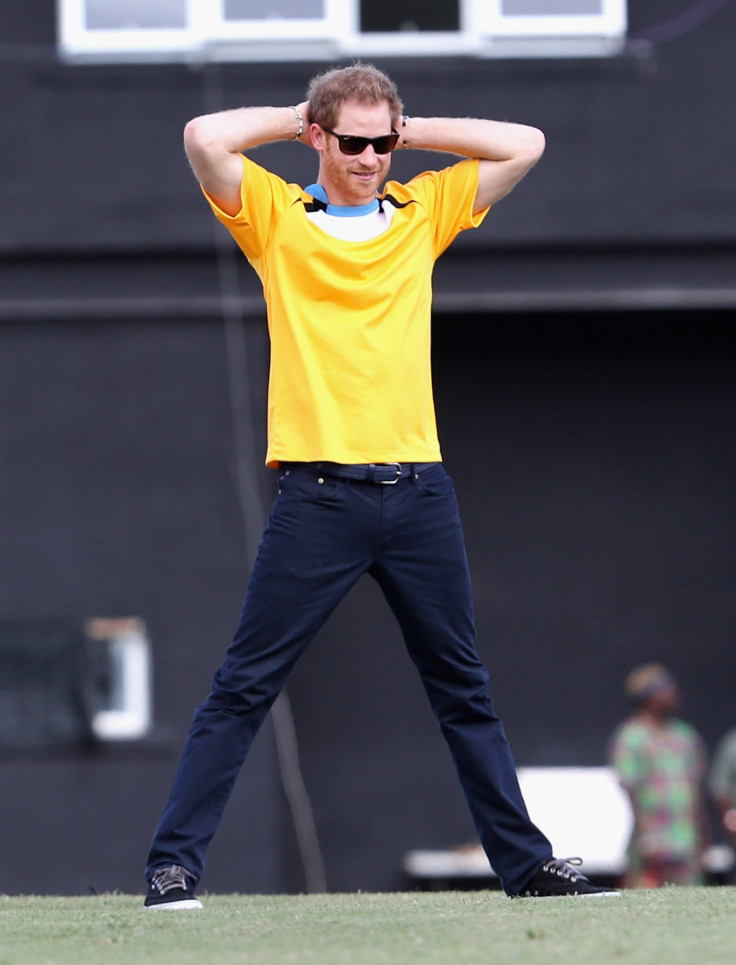 Harry arrived at the packed out stadium to a crowd screaming in patois, before taking the microphone and addressed the audience in local creole, stating: "Sa ka fet st lee si... st lee si sa ka fet." [Translation: How are you doing Saint Lucia? Saint Lucia, how are you doing?]
During the match, the prince sat under a white tent to shelter himself from the blazing 29 degree heat while the first of his teammates played. Harry was seen practising his cricketing skills by batting, bowling and stretching before the game commenced.
And the royal's remarkable nine runs off three balls from the Prime Minister came after insisting he was over the hill in terms of playing the sport. At Government House on 24 November, he told Dr Ian Kelly, chief executive of the British Caribbean Chamber of Commerce: "I think my best cricketing days are over."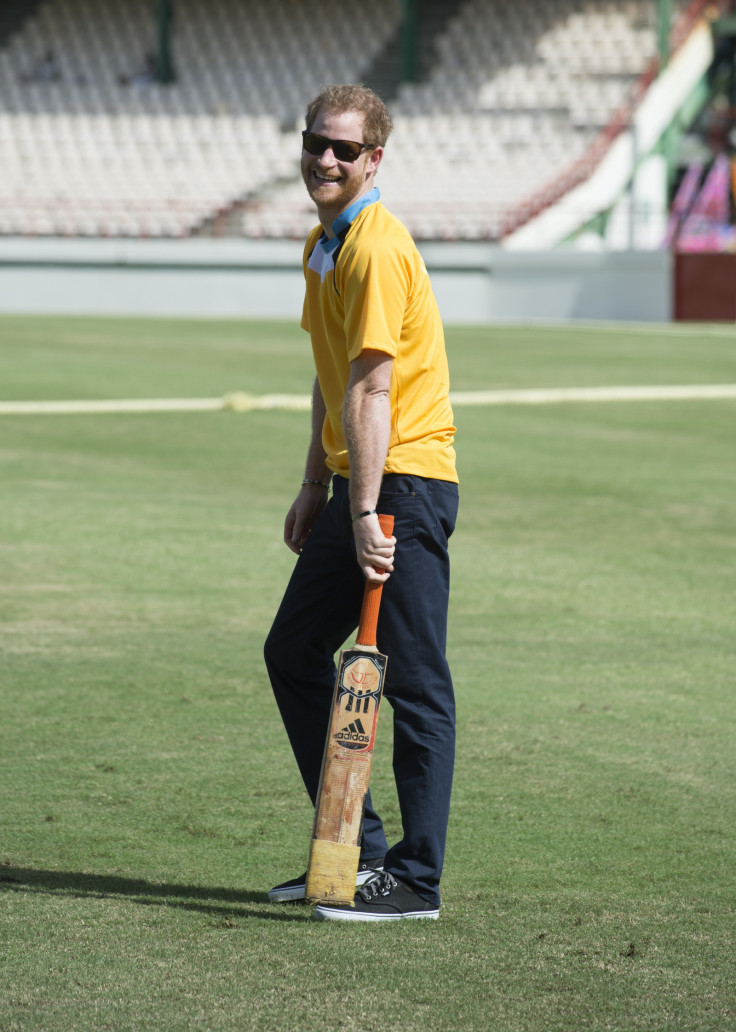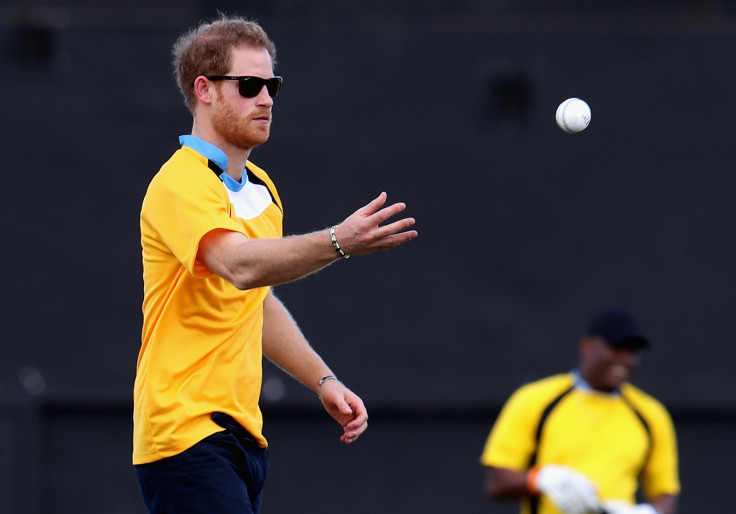 Harry's impressive cricketing appearance comes after it was reported that he cannot call girlfriend Markle from the Royal Navy tanker that is his home for the 14-day royal tour, so Markle may read about her boyfriend's triumph today before speaking to him.
All communications aboard the Royal Fleet Auxiliary ship – the RFA Wave Knight – are restricted to essential telephone calls, and there is no mobile phone reception. It can be presumed that Harry may have missed out on speaking to the American actress in the lead up to Thanksgiving.
Markle, 35, appeared to have spent the holiday with her family, posting an Instagram picture showing two hands joining over a lavish looking meal.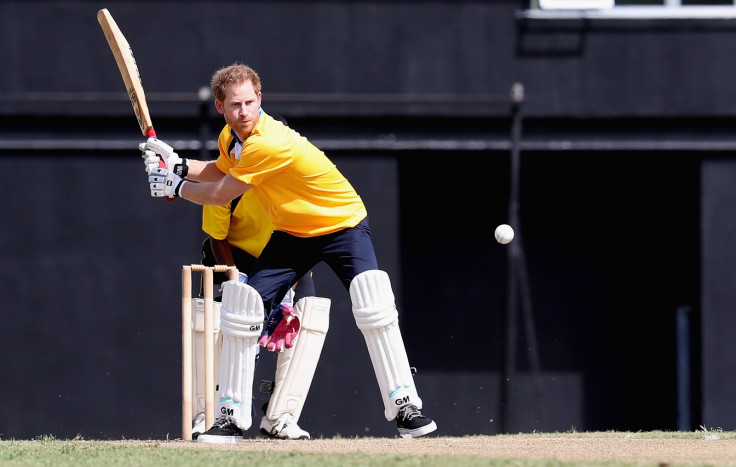 She captioned the shot: "Giving thanks for so many things — including these two gems, who brought me into this world," she wrote.
Harry spent Thanksgiving in Saint Lucia where he inspected a guard at his arrival and handed out honours on behalf of his grandmother the Queen – for whom he is conducting the state visit.
So far, Harry has sailed between Antigua and Barbuda and Saint Kitts and Nevis on the RFA Wave Knight – and will spend six nights on board during the two-week trip.