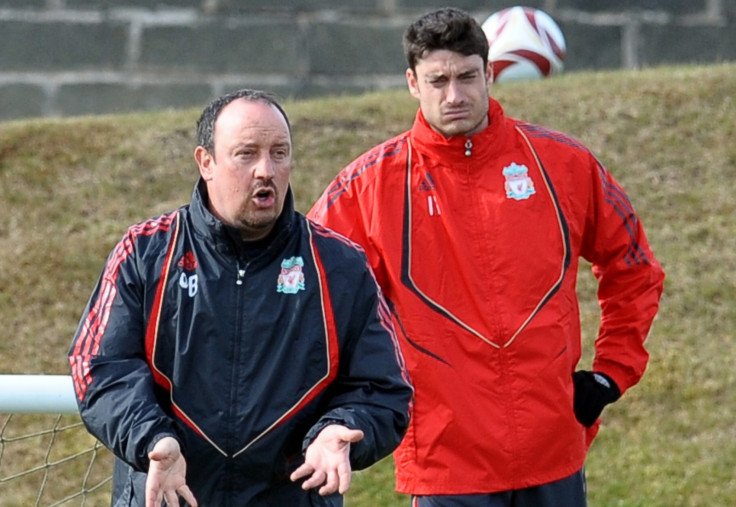 Albert Riera has blamed the media for contributing to his eventual exit from Liverpool to 2010 after accusing journalists of inventing comments criticising then-manager Rafael Benitez. The former Spain international spent two years at Anfield before leaving for Galatasaray, having been fined and transfer listed by the Merseysiders for remarks made during an interview on Spanish radio.
Riera conducted the interview in March 2010 and vented his frustration at having played just twice since the previous January, which was likely the reason he missed out on inclusion in the Spain squad for the summer's World Cup. The winger was seeking a move to Russia in order to reignite his career and accused Benitez's selection policy of being personally motivated.
"When the coach doesn't say anything to you and you are in good shape with no physical problems and training well, you have no choice but to think [the fact you are not playing] is personal," said Riera, who scored three goals in two seasons for Liverpool, according to The Guardian. "The team's playing badly and needs changes. If I'm doing something badly and you're my boss and you trust in me, then you would tell me what I am doing wrong and what I have to do to play. [The fact that Benítez has not said anything] is what most hurts."
Six years on from the move, and with the 34-year-old Riera now applying his trade at Slovenian club FC Koper – a far cry from his days in the Premier League – he says the interview which was the catalyst for his Liverpool departure was sensationalised by the media. Riera continues to have a good relationship with Benitez despite his acrimonious departure but regrets the manner in which his Reds career ended.
"I was frustrated when I was not included in the Spain squad for the World Cup in 2010 because I hadn't had a lot of playing time in the Premier League for like two months," he said, according to the Liverpool Echo. "So (journalists) put some words in my mouth saying that the person who was responsible for me not being included in the Spain squad was Rafa. After that I did another interview and said that I have to be my first critic. But the media was not interested any more.
"I have a normal relationship with Rafa. I meet him from time to time like at Pepe Reina's wedding, or some family parties. Rafa and Pepe also share the same agent. I had signed with him, too, when I was 18, but I've never had an agent since then because I was scared of them. I'm the one who manages my career with the help of my lawyer."