Geronimo Rulli: Will Liverpool regret missing out on La Liga goalkeeper as Manchester City close in?
Manchester City latest move for a La Liga star seems like a smart one. According to Spanish sources, Liverpool were interested in signing future Argentina international goalkeeper Geronimo Rulli, but the Etihad Stadium club have reached an agreement with the investment fund that owns the player's rights, which are currently owned by Deportivo Maldonado. Even though the former Estudiantes de la Plata first-choice custodian will remain at Real Sociedad, where he has spent the past two years on loan, City can reportedly purchase him for £10m ($14.1m) at any point during the next six seasons; an option that can only be seen as a bargain.
According to Mundo Deportivo, Sociedad will own 70% of the Argentine's rights. Rulli will sign a new contract for six years, but whereas any other team will have to pay his £28m release clause to buy him – including Liverpool – City can purchase him for just over a third of that cost.
Rulli has already turned down an offer from Guardiola

Pep Guardiola wanted Gero Rulli to join City this summer. According to El Diario Vasco, the player was promised he would feature for the club in at least one competition this term. Radio Marca added that he was offered a £2m contract; twice what he is being paid in Spain, according to Mundo Deportivo.
However, the player wants to make his debut with the Argentina national team, and knows playing week-in, week-out is key to realising this dream. City have a good relationship with the investment fund who owns Rulli's rights, and though they are yet to convince the stopper to join them ahead of this season, they have first refusal on the the most promising goalkeeper in La Liga.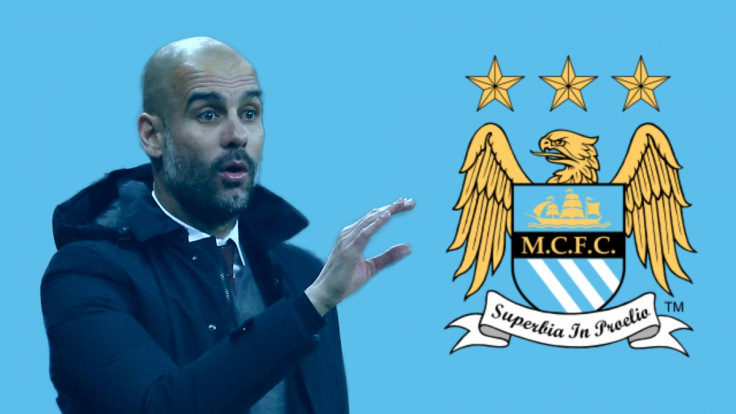 An expensive agreement for Sociedad

From Real Sociedad's perspective, this seems an expensive agreement. The Basques are about to pay £6m –on top of the £2m for his two-year loan stay – for a player who is still progressing. Despite his talent being beyond doubt, he needs to add reliability to his artillery. So far, he combines outstanding performances with occasional big mistakes. Keepers such as Keylor Navas, Kiko Casilla and even Claudio Bravo were sold for similar amounts of money, but after consecutive seasons proving they were world-class custodians. If he stands out, City will almost pay as much money as Sociedad have already invested so far. Alternatively, if he is unable to sustain his form during the coming months, the deal might be regarded as overpriced.
City have a close eye on Rulli's progress
City's expertise puts them in a very good situation when it comes to Rulli. They have no obligations, they do not need to pay anything for the reported deal; only if they want to purchase the player in the next six months. In the worst-case scenario, they do not lose money. It is true that the clause would be void should another club makes a superior bid for Rulli, but they would still have the opportunity to match any offer – though it is unlikely he will become the most expensive goalkeeper in La Liga history
The Argentine is just a potential bargain for City. That is why their goalkeeping coach Xabier Manzisidor, who spent 11 years at Real Sociedad, will continue to monitor his progress. He has seen Rulli's talent well since he arrived to Europe two seasons ago. But now, City are prepared for a revolution. Guardiola's tiki-taka style demands high levels of footwork and passing accuracy when it comes to goalkeepers. And that is one of Rulli's biggest flaws, as is his physical condition. During Eusebio's tenure at Sociedad, he has improved his performances, but now he has to make an additional step if he wants to play top European football. City will be his next destination in his career if he is able to progress at San Sebastian.
© Copyright IBTimes 2023. All rights reserved.