Hong Kong tycoon Albert Yeung Sau-shing is suing Google after search results on the site linked him to web content he claims is defamatory, including allegations he is involved with the triads.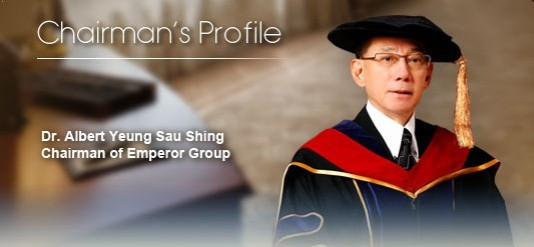 The businessman, whose empire includes jewellery shops, a large property portfolio and casinos, said search results that appear when users type his name into Google lead to defamatory sources and he wanted Google to pay compensation and block the results.
According to the Global Voices blog, Yeung began court action for defamation against three websites: the Golden Forum (Fevaworks), the Encyclopedia of Virtual Communities (Wikia Inc) and Uncyclopedia.
Yeung was demanding that the websites reveal the identity of the writers and stop distributing the articles. That action was started in March 2011 and is still ongoing.
The tycoon has widened his legal action to a case against Google in Hong Kong's high court. In response Google.com.hk has taken down at least three items listed in the defamation claim.
It now displays the following message: "As a response to legal request, we have removed three search result. You may visit ChillingEffects.org to see more reference for this inquiry."
Yeung was found guilty of perverting the course of justice in the late 1970s, illegal bookmaking in 1986 and insider trading in 1998.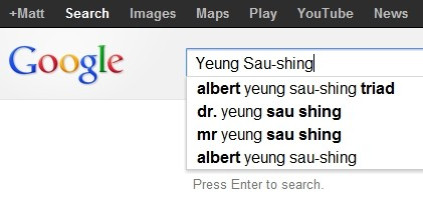 The Emperor Group website tells how his father Yeung Shing started the Shing-on Kee Watch Shop in 1942.
Yeung Sau-shing then opened his own store in Kowloon in 1964 and expanded into the jewellery business, building up the Emperor Group to deal in sectors such as property, financial services, entertainment and hospitality.