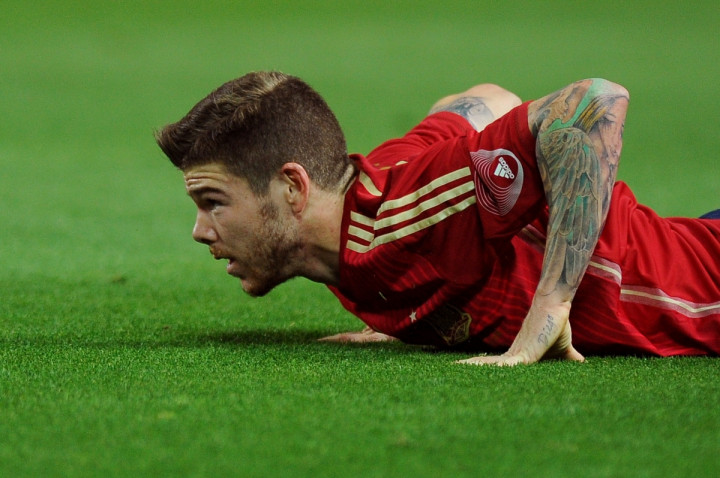 Liverpool new summer signing Alberto Moreno has claimed he is "super-motivated" over his move to Anfield from Sevilla.
Brendan Rodgers' side completed the signing of the 22-year old left-back on Tuesday putting a successful end to one of the longest running transfer sagas of the summer.
The Merseyside club were understood to have agreed personal terms with the player around two months ago but with Sevilla demanding a £16m fee the negotiations delayed.
Moreno revealed in an interview with ABC he has been aware of the situation since then and claims that the final agreement is good for all parties.
"I was always aware of the two teams trying to agree a deal. I never got into that but Sevilla have understood that Liverpool's offer was good and I am going," he said.
Just before the Tuesday's Super Cup final between his former club and Real Madrid, Liverpool agreed to pay around £12m plus add-ons to secure his services – with Moreno being left out of the squad ahead of his imminent move to Anfield.
The Spaniard broke down while bidding farewell to his team-mates after the game and explained his feelings over the challenge face by joined Liverpool.
"I am living a strange situation because I'm leaving the club of my life. Liverpool are a great team and of course I'm super-motivated. I hope things go well."
"I have many feelings together. What happened on the pitch, with the fans, will remain forever etched on me and I could not help but mourn because I did not expect it. First came the parting with colleagues, then with the fans...all very complicated.