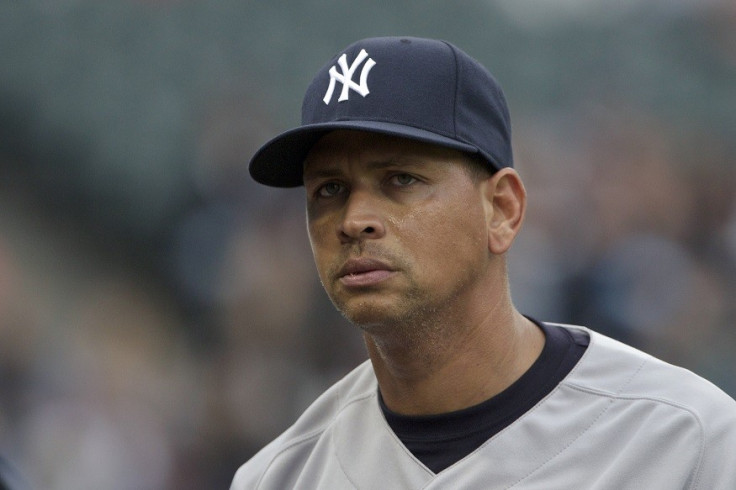 Alex Rodriguez will appeal against a 211-game ban handed down by Major League Baseball after a yearlong investigation into the prevalence of performance enhancing drugs in the sport.
New York Yankee slugger was among 13 players to be suspended after being accused of having links with the Biogenesis anti-aging clinic in south Florida.
Rodriguez's sanction is largest of the MLB punishments following additional allegations he interfered in the governing body's investigation which opened last summer.
"I'm fighting for my life. I have to defend myself. If I don't defend myself, no one else will," he told reporters.
The third baseman's ban was due to begin on Thursday but having played against the White Sox on Monday, will continue to feature for the Yankees throughout the appeal process until an independent arbiter hears his case.
A Miami New Times reported sparked the investigation after it revealed that Biogenesis had supplied human growth hormone and other performance-enhancing drugs to several high-profile players in the MLB. Having first been presented with the evidence back in January, a statement from the league finally confirmed the severity of the bans, with Rodriguez, the world's 18th highest paid sportsman, set to miss the rest of this season and all of the 2014 campaign.
The statement detailed that the 38 year old was being punished for 'his use and possession of numerous forms of prohibited performance-enhancing substances, including testosterone and human growth hormone, over the course of multiple years" and for 'his attempts to cover up those violations and obstruct a league investigation'.
The twelve other players being suspended for 50 games are Antonio Bastardo (Phillies), Everth Cabrera (Padres), Francisco Cervelli (Yankees), Nelson Cruz (Rangers), Fautino De Los Santos (free agent), Sergio Escalona (Astros), Fernando Martinez (Yankees), Jesus Montero (Mariners), Jordan Norberto (free agent), Jhonny Peralta (Tigers), Cesar Puello (Mets) and Jordany Valdespin (Mets). All players, bar Rodriguez, agreed to accept their bans, while it was confirmed that 'Melky Cabrera, Bartolo Colon and Yasmani Grandal, who already have served 50-game suspensions, will not receive additional discipline'.
With athletics coming under scrutiny after sprint pair Asafa Powell and Tyson Gay both failed drug tests, senior figures within baseball have worked hard to show that they are trying to combat a culture in which more and more players are found guilty of taking performance enhancing drugs.
"Major League Baseball has worked diligently with the Players Association for more than a decade to make our Joint Drug Program the best in all of professional sports," revealed MLB commissioner Bud Selig.
"Upon learning that players were linked to the use of performance-enhancing drugs, we vigorously pursued evidence that linked those individuals to violations of our Program. We conducted a thorough, aggressive investigation guided by facts so that we could justly enforce our rules.
"Despite the challenges this situation has created during a great season on the field, we pursued this matter because it was not only the right thing to do, but the only thing to do. For weeks, I have noted the many players throughout the game who have strongly voiced their support on this issue, and I thank them for it."