Calls for a public inquiry into the death of Alexander Litvinenko from suspected radiation poisoning have been rejected by the government.
KGB defector Litvinenko died after drinking a cup of tea laced with radioactive polonium-210 at the Millennium hotel in London in 2006.
The circumstances of Litvinenko's death remain unexplained seven years on and only a public inquiry can reveal the truth, according to coroner Sir Robert Owen.
He wants to probe potential Russian involvement in the death. Relatives of Litvinenko claim the exiled former secret service agent was assassinated on the orders of the Kremlin.
But the government stepped in to rule out an inquiry, Owen revealed at a pre-inquest hearing at the High Court.
A Whitehall spokesman told IBTimes UK: "We believe that the coroner's inquiry can continue to effectively investigate the circumstances of Mr Litvinenko's death and we will continue to cooperate fully with it."
Owen said: "I have formed the firm view that [a public] inquiry is necessary if Mr Litvinenko's death is to be properly investigated.
"For the avoidance of doubt, I should say that I regard investigation of the 'preventability' and 'Russian state responsibility' issues as being of central importance in this case."
In June, the Foreign Office refused to divulge information relating to Russia at the inquest. Evidence cannot be heard in camera at an inquest, but can be at a public inquiry.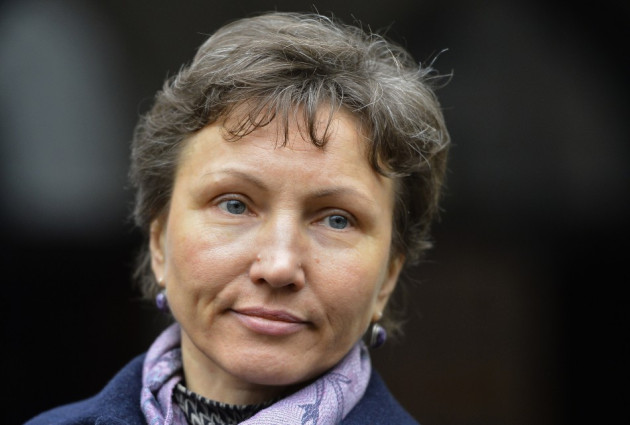 The deceased's widow, Marina Litvinenko, 43, said the ruling against a public hearing was "to protect those responsible of ordering the murder of a British citizen on the streets of London and to allow the Russian government to shield behind a claim for secrecy made by William Hague with the backing of the Prime Minister David Cameron".
She said that the absence of Russian evidence from the inquest led by Owen was a frightening precedent for people trying to hold to account the "conspiracy of organised criminals that operate from the Kremlin".
"All those concerned with exposing the truth will be shocked and saddened that a political deal has been done between the two governments to prevent the truth from ever seeing the light of day," she said.
Russian MP Andrei Lugovoi is resisting extradition to Britain for questioning about his alleged role in Litvinenko's death.