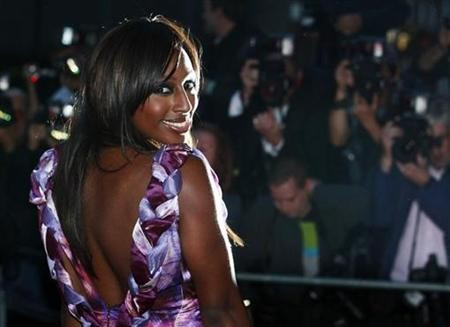 She parted ways with her second record label, RCA, earlier this year but Alexandra Burke has not let her label woes get her down.
The unsigned former X Factor winner bounced back with an impressive performance at the Chaka Khan Hall of Fame Tribute concert in New York.
The 24-year-old singer was the only UK artist to perform at the star-studded event which included appearances from stars including Mary J Blige, Erykah Badu, Patti LaBelle and Jessica Parker.
Burke took to the stage with Deborah Cox and Jennifer Holliday at the show which was organised to celebrate the induction of Chaka Khan into the Apollo Hall Of Fame.
"I was unsure if the moment was even real, performing alongside such legends. Wow!" Burke said.
Ahead of her performance, she shared her excitement with fans on Twitter and revealed she was "thankful" for the opportunity.
"Still can't believe my luck. Can't believe I'm apart of this line-up. Lil old me from london Wowza," she told her 705,000 followers.
"This is so overwhelming. I'm unsure if this is real... I'm so thankful for this moment today."
The London-born star parted ways with RCA - her second label since her 2008 victory on the popular television talent show - in May.
"We were in negotiations with Alexandra over continuing her relationship with RCA. However, the two sides had differing views over the best creative path for Alexandra to take. As a result, both sides have parted amicably," a RCA spokesperson confirmed.
Burke is now working with Kevin Liles, the former president of Def Jam records and mastermind behind the careers of Jay-Z and Kanye West.