Alexis Sanchez: Arsenal Forward Talks Premier League, Substitutions and Growing up in Chile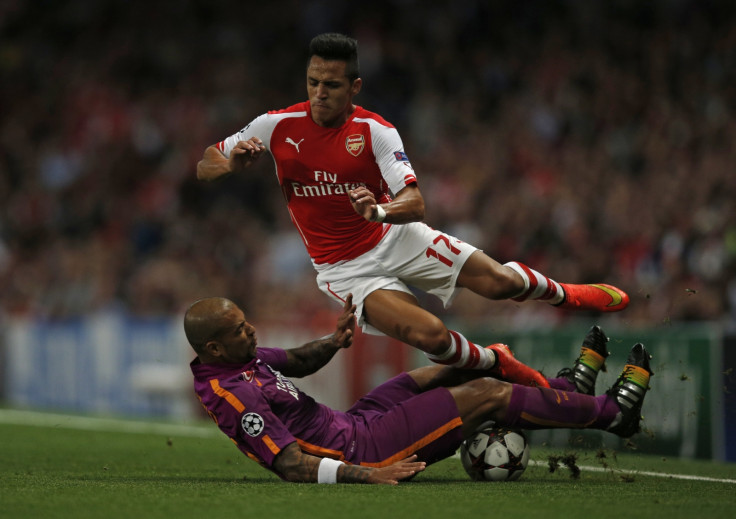 Arsenal star Alexis Sanchez has revealed his hatred at being substituted during games, as he wants to play every minute of every game.
The Chilean international has revealed that he feels more comfortable on the right wing, but does not mind playing in any position as long as he is on the pitch doing a job for his team.
"I can run and cut inside on my left foot, but any position is good for me as long as I'm playing football because I hate being on the bench," Sanchez said, as quoted on Arsenal's official site.
"If you take me off it's like you're taking the ball off me."
The former Barcelona player, who has also played in the Italian Serie A, revealed that the Premier League is the hardest league he has played in and he is really enjoying getting to grips with English football.
"Compared to the other leagues I've played in, I think this is the hardest and I like it a lot, I really do," the Chilean forward added.
Sanchez believes that with the quality of players at Arsenal and with the winning attitude and ambition of the coaches, they can go on to win any competition.
"Before I signed, people had told me about how Arsenal were a big club with lots of quality players. Now I'm here I look at all the players during training and realise just what fantastic quality they all have."
"I want to win everything. Looking at the coaches and players we have, with a winning attitude and ambition, we can win absolutely anything," the former Udinese player explained.
The 25-year-old forward, reminisced about his early years in Chile, where he grew up and the unique ways in which he earned money for his livelihood.
"As I could do somersaults, people would say to me, 'do a somersault and we'll give you 50 or 100 Pesos' I also used to clean cars," the Chilean revealed.
Alexis is a self taught footballer, and could not even afford a pair of football boots and his first pair was a gift from the Mayor of his hometown Tocopilla.
"My first pair of boots were given to me by the Mayor of Tocopilla after my mum went to speak with him. One day he turned up at my house and just gave me them. I was made up, like a dog with two tails!" the Arsenal forward concluded.
© Copyright IBTimes 2023. All rights reserved.