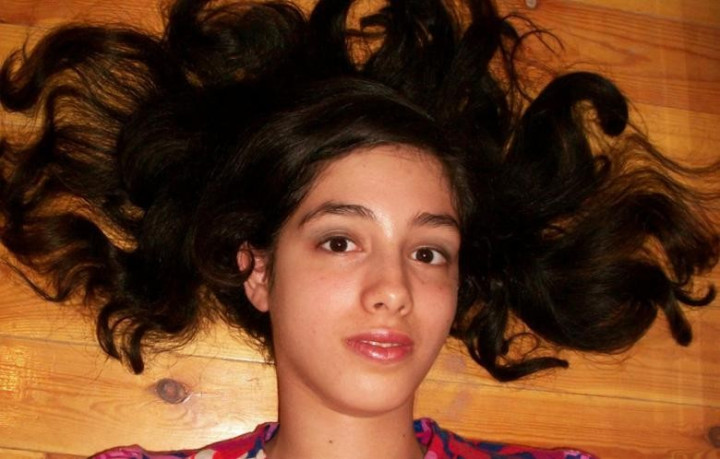 Aliaa Magda Elmahdy, the Egyptian blogger whose naked pictures triggered a heated debate on Twitter, hits back at sexist comment attacking her on her blog.
Her Arabic blog "Memories of a Revolutionary" http://arebelsdiary.blogspot.com went from 10,000 to 110,000 visitors within two days. Apparently 20-year-old Aliaa, student of Media and Communication at the American university in Cairo, originally published the pictures to complain against the ban on nude models on Egyptian Universities and books.
"Put the models who worked at the Faculty of Fine Arts until the early 1970s on trial," she told her critics. "Hide art books and smash nude archaeological statues, then take your clothes off and look at yourselves in the mirror. Burn your self-despised bodies in order to get rid of your sexual complexes forever, before directing your sexist insults at me or denying me the freedom of expression," Aliaa said.
She denies belonging to any political movement, after Egyptian press had identified her as a member of the April 6 pro-change group. But her strenuous defence of the freedom of speech and gender equality in post-revolution Egypt opened the door of criticism from conservatives and liberals alike.
Aliaa Magda Elmahdy, Nude Blogger: The Fight for Women's Rights in the Arab Spring
Her blog attracted many negative comments from Egyptians who accused her of "prostitution". A man said he "pleasured himself watching the photo", Bikyamasr website reports.
According to Al-Akhbar website, this was not the first time Aliaa caused controversies in Egypt. Last Ramadan, pro-Mubarak websites published a photo of Aliaa kissing her boyfriend, the controversial blogger Kareem Amer. Amer was the first Egyptian blogger arrested for the content of his writing.
The picture of Aliaa and Kareem kissing was not private: it was posted on her Facebook profile.
In her profile, Aliaa defines herself as "Secular, Liberal, Feminist, Vegetarian, Individualist" and on Facebook she explains the reasons behind her acts as "echoing screams against a society of violence, racism, sexism, sexual harassment and hypocrisy".
"My view is that the veil is not a personal choice in Egypt, but the results of religious and social pressure," she said on Facebook. "The women with head veil that I know wear it because of their families or because they don't want to be beaten in the streets. I don't see why they always dictate to women, and not to men, what they should wear."
For this reason, Aliaa Elmahdy also supports a controversial Facebook event called "Men should wear the veil"