Alibaba Aims to Create $500bn Marketplace to Make it Bigger Than Wal-Mart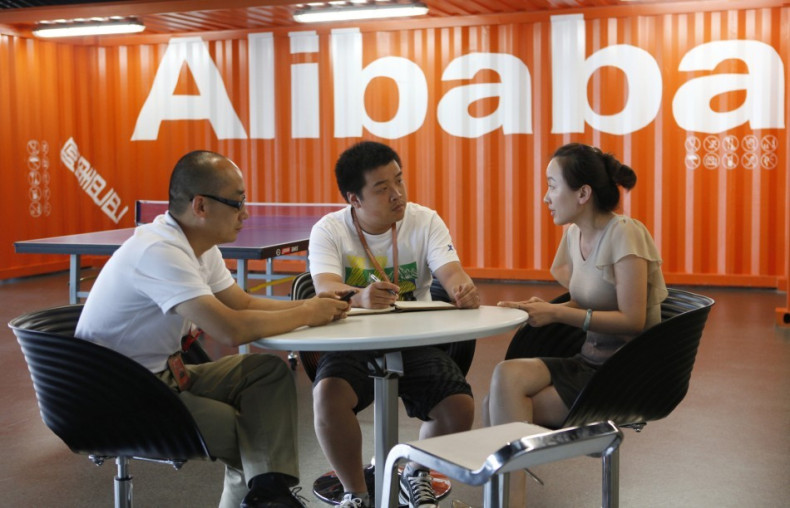 The Alibaba Group's potential multi-billion dollar cash infusion will revolutionise China's laggard retail sector and pave the way for the e-commerce giant to eventually overtake Wal-Mart stores of the United Sates as the world's largest retail network.
Group CEO Jonathan Lu has said the company hopes to nearly triple the volume of transactions on its marketplaces to about $490bn (£307bn, €360bn) by 2016.
This process will see the pumping of a whopping $16bn by Alibaba and its partners such as delivery service firms and life insurers into China's logistics and support sectors by 2020, Reuters has said in a report.
"As China's economy slows from years of double-digit growth, and where government policies have failed, Alibaba aims to level out an uneven distribution of wealth, where rural villagers have few opportunities and small businesses struggle to get loans," the report says.
According to analysts, e-commerce will account for 20% of total retail sales in China in the next five years. The share of e-commerce in retail is currently just 6% in a country where less than half the population is online.
Alibaba, which dominates China's e-commerce sector with over 75% market share, is expected to log growth at a pace of more than 30% through 2015, according to research by Bain Capital.
The financial firepower of Alibaba, which was founded in 1999 by politically connected billionaire Jack Ma, is expected to get a boost from a potential $15bn initial public offering.
The company was reportedly planning to list on the Hong Kong exchange, but a top official said last week it would not list in Hong Kong due to the regulators' concerns regarding its ownership structure.
CEO Jonathan Lu told Reuters the company had not yet committed to listing on any other exchange, including the New York Stock Exchange.
"We've decided not to list in Hong Kong ... The Hong Kong authorities need time to study this corporate governance structure (for knowledge-based companies)."
Alibaba plans to tap the huge retail trade potential of the country of more than a billion people, where internet penetration is just 28%.
"We are creating for the first time a truly nationwide, cross-territory single market across China. We are liberating its consumption power," Alibaba Vice President Brian Li said.
The Reuters analysis says Alibaba is showing bricks and mortar rivals how to grow online without depending on its sites by encouraging retailers to be more internet-savvy, and by building the networks to distribute goods nationwide.
Alibaba's massive logistics and retail capabilities enable it to deliver products faster and to more people than anyone else. Moreover, the company has set its eyes on establishing a network of financial services to facilitate online commerce, the report says.
"Alibaba is responsible for making the e-commerce market as big as it is. By building logistics and support systems around it, it's a way of transforming the entire retail industry and taking it to the next level," said it quoted Gartner analyst Praveen Sengar as saying.