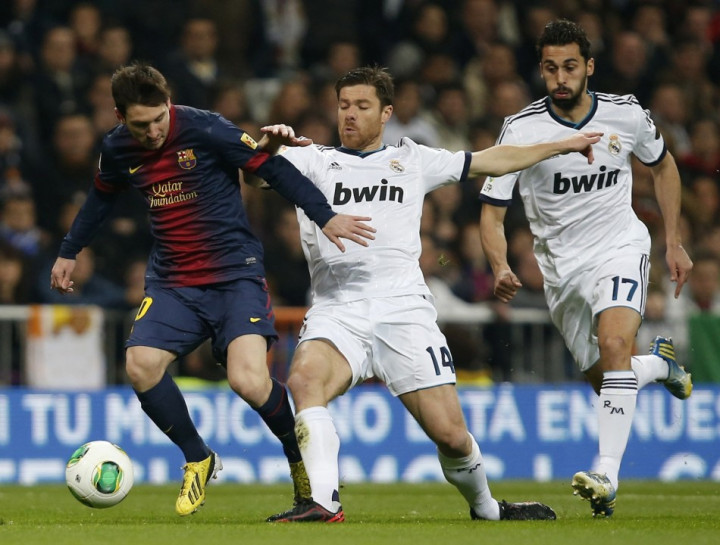 Real Madrid midfielder Xabi Alonso has revealed that 'conflicts between individuals' during Jose Mourinho's fractious spell at the Santiago Bernabeu "had repercussions on the dynamic of the team as a whole".
After a season without silverware, the current Chelsea boss left Real Madrid last summer on a sour note having reportedly had rifts with Iker Casillas, Sergio Ramos and Cristiano Ronaldo.
Several media reports in Spain also claimed that relations between some Real Madrid players also deteriorated, with Alonso becoming one of Mourinho´s biggest supporters in the dressing-room alongside Alvaro Arbeloa.
In an interview with Canal +, Alonso said: "There were problems in his final year."
"There were some conflicts between individuals, which had repercussions on the dynamic of the team as a whole," the former Liverpool star said.
"Mourinho arrived at Madrid with a great reputation, with a lot of prestige. Madrid is a club which you have to respect right from the very start. As a person, Mourinho is very demanding – he is demanding with himself and demanding with the players."
Alonso also spoke about his time in the Premier League, where he won the Champions League in his debut season at Liverpool.
"Liverpool were very clear and sure about what they wanted when they first put themselves in contact with me. [Rafa] Benítez pushed for them to sign me and phoned me to explain exactly what they wanted from me. And it was the moment when I needed to take another step in my career, to experience something new and to grow as a person".
"Anfield makes a huge impression on you, it motivates you - it's a place with a lot of charm and for me, it's one of the temples of football; there aren't many but Anfield is one of them. It's a no frills stadium but it's got a lot of soul".