Drake, Nicki Minaj and Jesse Williams are among the celebrities who have shared their reactions on social media over the death of Alton Sterling, a black man shot dead by police officers in Baton Rouge, Louisiana, on 5 July 2016. A graphic video depicting the moments leading up to shooting has been widely circulated online.
In an emotional letter posted on Instagram, Drake, 29, explains how "scared" he felt watching the footage. The Canadian rapper wrote: "I am grateful to be able to call America my second home. Last night when I saw the video of Alton Sterling being killed it left me feeling disheartened, emotional, and truly scared. I woke up this morning with a strong need to say something.
"It's impossible to ignore that the relationship between black and brown communities and law enforcement remains as strained as it was decades ago. No one begins their life as a hashtag. Yet the trend of being reduced to one continues. This is real and I'm concerned. Concerned for the safety of my family, my friends, and any human being that could fall victim to this pattern. I do not know the answer.
"But I believe things can change for the better. Open and honest dialogue is the first step. My thoughts and prayers are with the Sterling family and any family that has lost someone to this cycle of violence. Be safe out there. More life."
Grey's Anatomy actor Jesse Williams, who delivered an impassioned speech about racial tension in America at the BET Awards 2016, also reacted to the shooting, tweeting: "1) In the interest of time, would ye noble patriots please provide a list of infractions punishable by spontaneous public execution? Thanks! 2) Upon receipt of this list, we'll return to our quarters and study up, eager to enjoy freedoms of white mass murders. #LIFEHACK. 3) You chumps will NEVER provide this list... We see through you."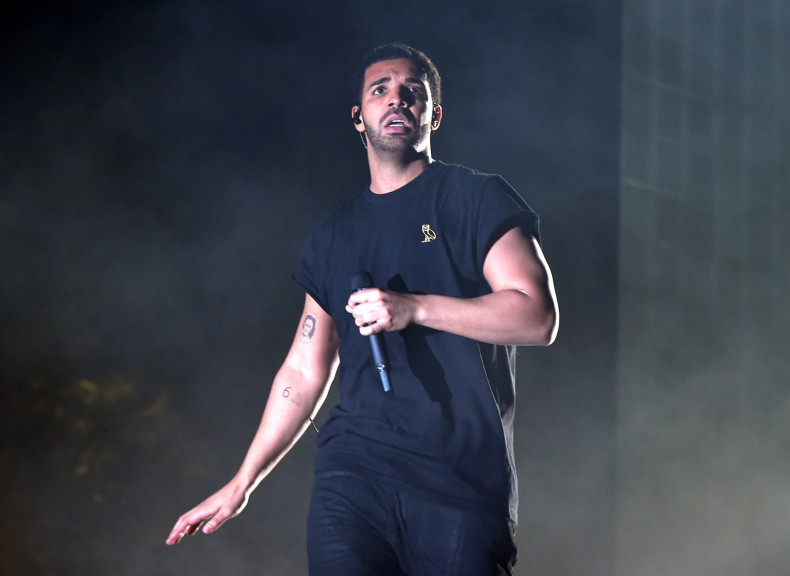 Pop star Katy Perry, who now has 90 million Twitter followers, shared the video of Sterling's shooting and wrote: "You can't just go on with your day, you must watch this & we must face this continual outrageousness #ALTONSTERLING."
Drake's fellow Young Money rapper Nicki Minaj wrote a list of black men and women who have died at the hands of police officers and noted that none of their killers had been convicted for their deaths.
The victims included Trayvon Martin, Sandra Bland, Eric Garner, Mike Brown, Tamir Rice and Freddie Gray. Minaj captioned the Instagram post: "Will there be a conviction now? Probably not. #RIPAltonSterlinghug the ppl u love a little tighter.... tell them you love them a little more often."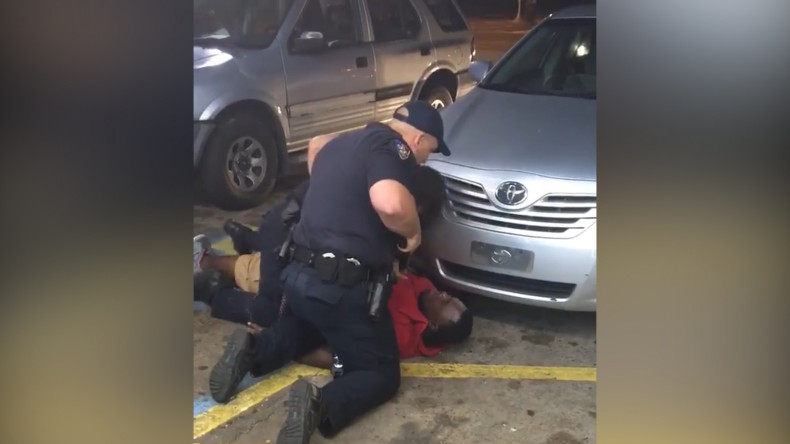 Hollywood actress Olivia Wilde tweeted: "Gut-wrenching. He had a right to sell CDs, and a right to due process, but he was shot for being a black man. Don't rationalize murder. To everyone threatening to unfollow me because I said #blacklivesmatter, PEACE. And also, #blacklivesmatter."
Comedian Amy Schumer said: "Love to Louisiana #AltonSterling." R'n'b singer Kelly Rowland said: "...what's the excuse this time? This is ridiculous! Sad, ANGRY, and disappointed in a system that is suppose to protect...NOT kill." Singer Justin Timberlake said: "HAS. TO. STOP. Devastating."
Web series creator Issa Rae has created a scholarship fund to support Sterling's five children and it has now surpassed its goal of £200,000 with more than £263,000 raised so far.
The US Department of Justice confirmed it has launched an investigation into the shooting. It was reported Sterling had been trying to sell CDs at the time of the incident. He was shot five times at close range while being restrained by two white police officers.