Louisiana residents have taken to the streets in protest after a video emerged showing a police officer shoot and kill a black man following an altercation outside a convenience store.
Alton Sterling, 37, died on Tuesday (5 July) from multiple gunshot wounds to the chest and back after being apprehended by police in the state's capital Baton Rouge.
Officers said they had been called at about 12.35am to reports of a man selling CDs and wearing a red shirt threatening another man with a gun outside the Triple S Food Mart in North Foster Drive.
Graphic video footage taken by a nearby member of the public shows two attending officers become involved in a stand-off with Sterling. He is told to "get on the ground" before being tackled to the floor where officers attempt to restrain him.
But as the struggle continues, shouts of "he's got a gun" are heard and one officer pulls out his firearm. He then shouts: "You f*****g move, I swear to God," at Sterling, before the sound of five gunshots is heard.
The shocked individual taking the mobile phone footage of the incident asks: "They shot him?" A woman heard crying in the background replies: "Yes."
Baton Rouge Police Department (BRPD) said Sterling died at the scene and that both officers involved in the shooting have been placed on administrative leave, as is standard department policy.
Investigators are still trying to piece together the moments leading up to the shooting using CCTV footage and police video.
"We have video from the store, we're going to get with the store owners, get their video," Corporal L'Jean McKneely said. "We have dash cam, I believe the officer had a body camera. I'm not 100% sure."
The shooting comes amid heightened tensions about the killing of black men at the hands of police in the US. There were more than 1,000 fatal shootings by police in the US last year, with black men killed in disproportionate numbers.
On Tuesday night about 200 protesters took to the streets of Baton Rouge to condemn the shooting. They were heard shouting "Black Lives Matter" and "No justice, no peace".
The demonstration continued into the night with streets blocked from traffic. Members of the group said they would also hold a rally on Wednesday morning outside the city hall.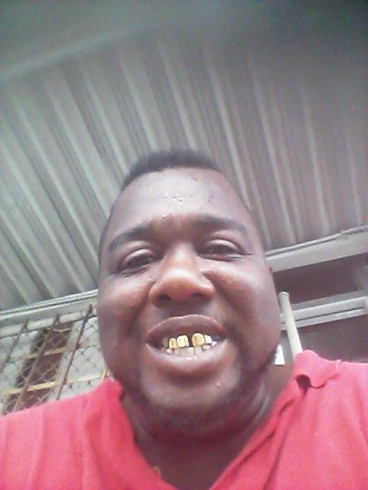 Abdullah Muflahi, owner of Triple S store who witnessed the shooting, said Sterling was armed but that he didn't take out the firearm during the incident. He said the police "didn't have to shoot him" and that they "could have handled it differently".
He told reporters: "I walked out, they were trying to get him on top of a car that was parked out here. They kind of slammed [him] at first. He was resisting.
"They pulled back [and] tasered him. Another cop tackled him. Both cops got on top of him, one screamed 'gun' and that's when the other guy shot him."
He went on to claim that the police officers involved later reached into Sterling's pocket and pulled a firearm out.
The state of Louisiana allows residents to "open carry" handguns in public but only if they are an adult and have no criminal convictions. Carrying a concealed weapon requires a permit.
Congressman Cedric Richmond, a Democrat from Baton Rouge, called for the Department of Justice to investigate the shooting.
"The video footage released today of the shooting of Alton Sterling by officers of the Baton Rouge Police Department was deeply troubling and has understandably evoked strong emotion and anger in our community," Richmond said in a statement on Wednesday.
"I call on the US Department of Justice to conduct a full and transparent investigation into this incident. The cause of justice requires state and local law enforcement to join in this request as soon as possible."
State Representative Denise Marcelle said she was told by Baton Rouge Police Chief Dabadie that body cameras worn by both officers fell off during the incident, according to News West 9. She also called on the BRPD to be "transparent" in the investigation.