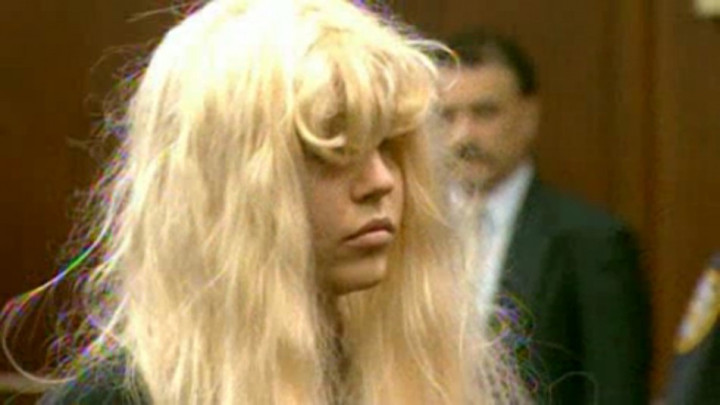 American actress Amanda Bynes has again sparked controversy after hurling harsh words on pop singer Rihanna on micro blogging web site Twitter.
The 27-year-old Easy A star claimed that Rihanna's former boyfriend Chris Brown beat her because she was ugly.
"@rihanna Chris Brown beat you because you're not pretty enough," Bynes tweeted, adding, "@rihanna no one wants to be your lover so you call everyone and their mother that I almost named my new dog Rihanna."
To which The Unapologetic singer tweeted, "Ya see what happens when they cancel Intervention?"
Bynes then responded, "unlike ur fugly faced self I don't do drugs! U need the intervention dog! I met ur ugly face in person! U aren't pretty u know it!"
The 25-year-old Caribbean singer had shared a troubled and controversial relationship with Brown, who assaulted her before the 2009 Grammy Awards, leaving major contusions on her face, a split lip, and a bloody nose.
Bynes, who repeatedly claims to "Believe everything I say on twitter!" had previously posted semi-nude photographs of herself on the website. The series of pictures were taken from her bathroom, one showing her wearing a black lace bra and another one topless, with just an arm across her breasts. Further photos showed her topless and posing in torn stockings.
Bynes Accuses NYPD of Sexual Harassment
Bynes, who was arrested for throwing a bong out of her 36th-floor New York apartment window and smoking pot in the lobby of her building, accused the New York Police Department (NYPD) of sexual harassment.
"Don't believe the reports about me being arrested. It's all lies. I was sexually harassed by one of the cops the night before last which is who then arrested me. He lied and said I threw a bong out the window when I opened the window for fresh air. Hilarious. He slapped my vagina," she claimed.