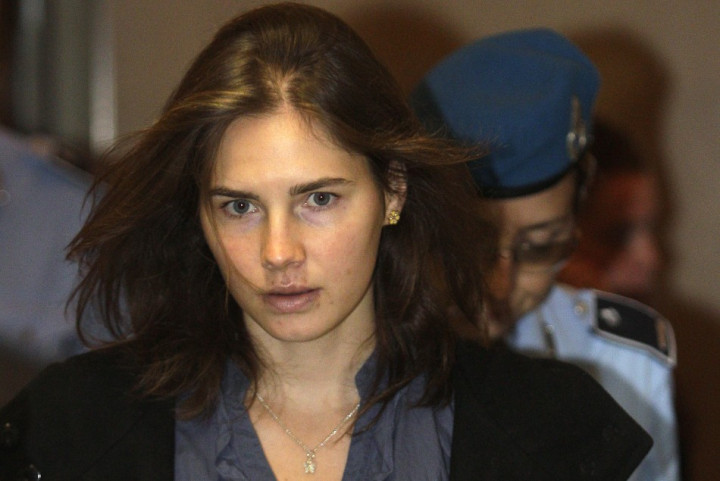 Italy's top criminal court has ordered a retrial for US student Amanda Knox and her former Italian boyfriend Raffaele Sollecito in relation to the murder of British student Meredith Kercher.
The Supreme Court of Cassation in Rome has quashed a 2011 appeal sentence of acquittal and remanded the case to a new appeals court trial to take place in Florence. Knox, 25, and Sollecito, 28, were not in court.
Ahead of the ruling, Sollecito's lawyer Giulia Bongiorno described the entire case "an absurd judicial process".
Asking for the court to throw out the acquittal, prosecutors said it was a "rare concentrate of violations of law, a monument to nonsense".
The pair were arrested in 2007 and charged with the murder of Knox's flatmate, Kercher, who was found in a pool of blood in her bedroom.
Kercher, 21, from Croydon, south London, and Knox shared an apartment in the university town of Perugia, central Italy, where they were exchange students.
Kercher was found with her throat cut. The prosecution said she had been sexually assaulted before she was killed.
Prosecutors believed Kercher had been killed by Knox, Sollecito and a young drifter from the Ivory Coast, Rudy Guede, because she had refused to take part in a brutal sex game.
Knox and Sollecito were sentenced to 26 and 25 years respectively. Guede was given a 16-year sentence at the end of a separate fast-track trial and is serving his sentence in a Viterbo jail.
Knox and Sollecito were later acquitted by an appeal court that criticised the prosecution case. The couple had no reason to kill Kercher and DNA evidence was faulty, the Perugia appellate court ruled.
On release Knox flew back to her hometown of Seattle and Sollecito resumed his computer science studies.
But prosecutors challenged the appelate court decision, claiming that judges had failed to take into consideration other key evidence.
Knox and Sollecito have always denied any involvement in the murder.