Amanda Knox described as "painful" a decision by Italy's top criminal court to order a retrial for her and her ex-boyfriend Raffaele Sollecito for the murder of British student Meredith Kercher.
The Supreme Court of Cassation in Rome has quashed a 2011 appeal court ruling that acquitted the pair and has remanded the case to a new appeals court trial to take place in Florence.
"It was painful to receive the news that the Italian supreme court decided to send my case back for revision when the prosecution's theory of my involvement in Meredith's murder has been repeatedly revealed to be unfounded and unfair," Knox said.
She accused prosecutors who were "responsible for the many discrepancies in their work" and called for the case to be examined by an "objective investigation and a capable prosecution".
"No matter what happens, my family and I will face this continuing legal battle as we always have, confident in the truth and with our heads held high in the face of wrongful accusations and unreasonable adversity," Knox said from her hometown of Seattle.
The family of Kercher, 21, who live in Croydon, south London, welcomed the retrial.
"Yes, this is what we wanted," their attorney, Francesco Maresca, said.
"We welcome the news in the sense that we hope to find the answers. We are never going to be happy about any outcome because we have still lost Meredith but we obviously support the decision and hope to get answers from it," Kercher's sister Stephanie told ITV.
Kercher was an exchange student in the university town of Perugia, central Italy, where she shared a flat with Knox. It was here that the victim's body was found.
"Rudy Guede's [the third defendant's] conviction was on the basis that there was more than one person there so that is something that needs to be looked into," Stephanie Kercher said.
Prosecutors believed Kercher had been killed by Knox, Sollecito and Guede, a young drifter from the Ivory Coast, because she had refused to take part in a brutal sex game.
Knox and Sollecito were arrested in 2007 and sentenced to 26 and 25 years respectively. Guede was given a 16-year sentence at the end of a separate trial and is serving out his sentence in a Viterbo jail.
Knox and Sollecito were later acquitted by an appeal court that criticised the prosecution case.
On release Knox flew back to her hometown of Seattle and is now a student at the University of Washington. Sollecito resumed his computer science studies.
What's next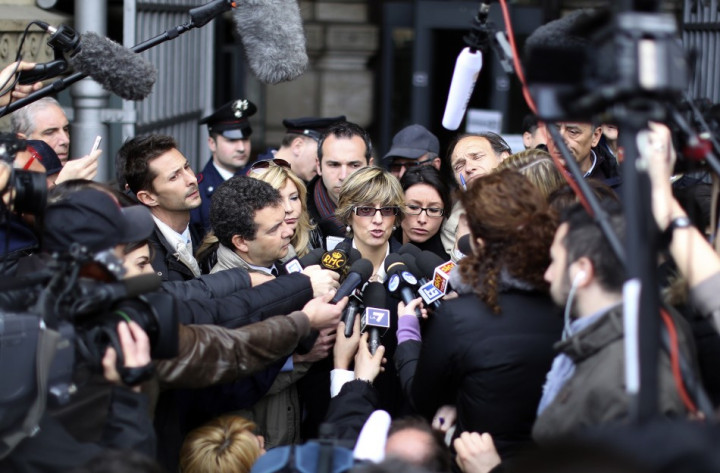 Florence judges will have to reconsider some issues that the supreme court believed were wrongly assessed by the Perugia appeals court.
The exact issues will not be known until the court releases its full ruling within 90 days.
Sollecito's attorney, Giulia Bongiorno, said Perugia appeals court ruling might have been "too generous" in ruling that the pair simply did not commit the crime.
Knox and Sollecito were acquitted under the so-called "full formula" which stated that they did not commit the crime rather than just clearing them for lack of evidence.
Bongiorno added that the quash verdict demands a further assessment of the issues at stake.
"It's a decision that cancels a verdict and orders a retrial," she said. "I'm not concerned about a deeper reading of the documentation, because I know the documentation."
Neither Knox nor Sollecito will be arrested before a new sentence is handed down.
Knox might be retried in absentia as Italian law cannot compel her to return from the US for the new trial.
Her attorney, Carlo Dalla Vedova, said she would not return to Italy "for the moment".
Italy may ask the US to extradite her.
"If the court orders another trial, if she is convicted at that trial and if the conviction is upheld by the highest court, then Italy could seek her extradition," Dalla Vedova said.