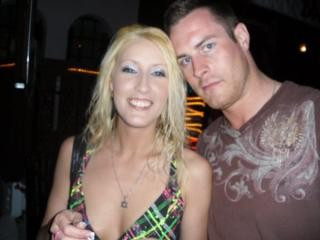 A porn star has pleaded guilty to second degree murder after allegedly beating and stabbing a tattooist to death with her boyfriend in Pasco County, Florida.
Amanda Logue, 30, who has also worked as a prostitute, smashed the skull and stabbed 41-year-old Dennis Abrahamsen. Her boyfriend Jason Andrews joined in the assault.
Logue, who appeared in porn films under the pseudonym Sunny Dae, attended a sex party at Abrahamsen's house and plotted to murder him with Andrews.
The pair exchanged callous texts throughout the evening in which they plotted to kill him.
"I'm so glad you're really commited (sic) to this take. Keep eyes for a knife, etc for me!" Andrews said in a text.
"Just get him on his face either bash or tell me to get in and. Where to go," he added.
"K I'm horny! I'm getting him to play music," she said in return.
To which Andrews replied: "Wicked. Ill just be waiting. Really. Take. Your. Time"
Logue is facing 40 years for her part in the murder. She initially denied her role in the murder and said that her partner had forced her to do it.
A sworn testimony said: "Logue told [the detective] that Andrews grabbed the back of her hair then twisted her arm behind her back. Andrews forced her to view Abrahamsen's crushed skull and told her that's what would happen to her if she told anyone."
After being accused of the more serious charge of first degree murder, Logue admitted second degree murder and faces sentencing in the coming weeks.