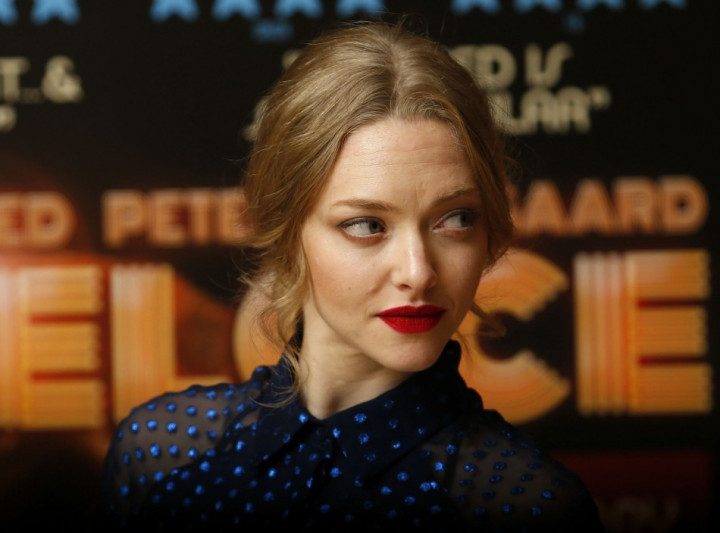 Hollywood actress Amanda Seyfried, who plays the lead role in American biographical drama film Lovelace, recreated the charms of 70s fashion at the film's UK premiere.
The premiere was held at a hotel in Mayfair, London, on 12 August, where Amanda Seyfried walked the red carpet in a vintage-styled Gucci dress, bringing back the memories of the retro style.
The 27-year-old actress stepped out in a calf-length sequined blue dress with a sheer top layer and chiffon short-sleeved shirt. The partial see-through dress showed off a navy blue hotpants, which Amanda wore under the top layer.
To complete her ensemble, Amanda paired her retro frock dress with strappy stilettos and accessorised herself only with a thin golden bracelet. Amanda's bright red lipstick said it all about her retro glamour quotient.
In the 2013 Hollywood flick Lovelace, Amanda Seyfried has been cast as the protagonist Linda Lovelace,who was a famous American pornographic actress in the 70s. Incidentally, Seyfried recently revealed that she first watched pornography at a small age of six and that the X-rated video unsettled her, creating a profound impact on her views on sex.
Actor Peter Saasgaard, who also stars in Lovelace, accompanied Amanda Seyfried to the London premiere of the film. Here is how Amanda looked at the film's screening: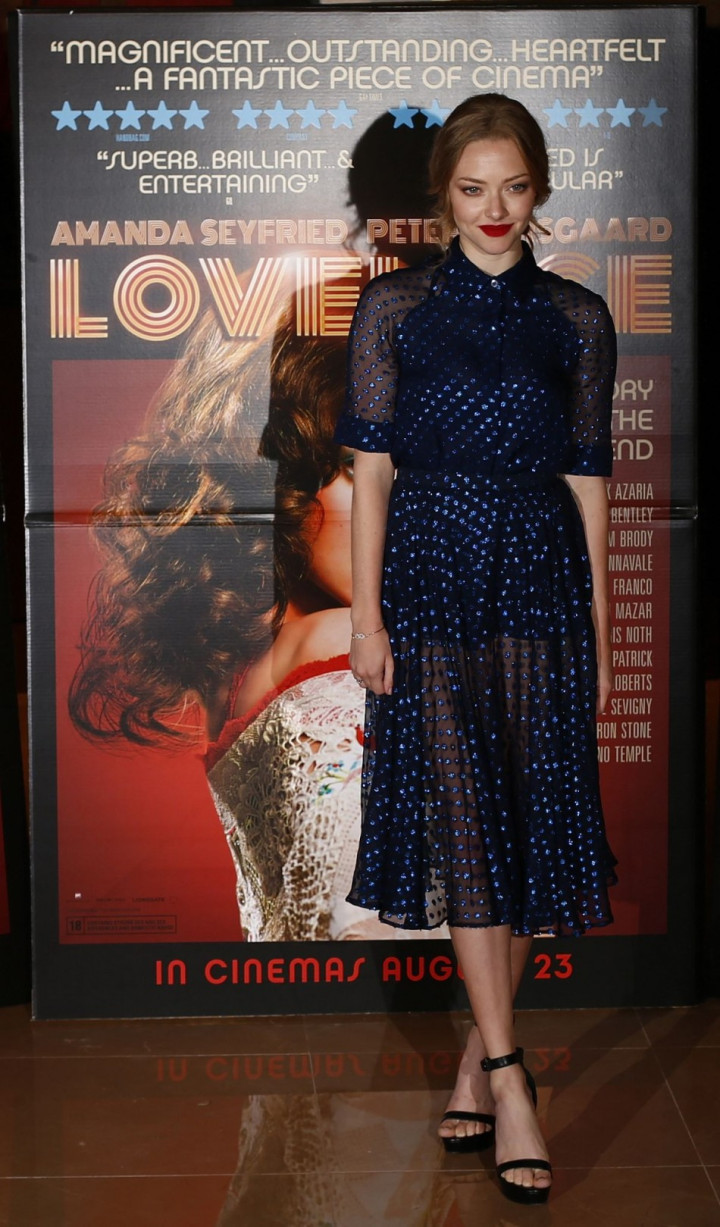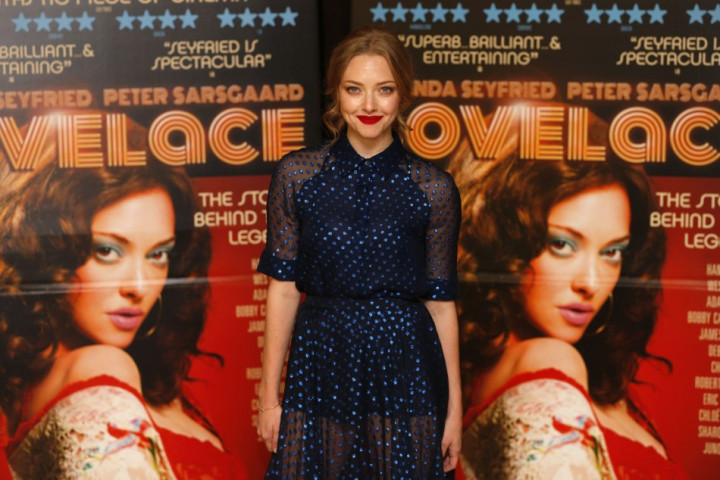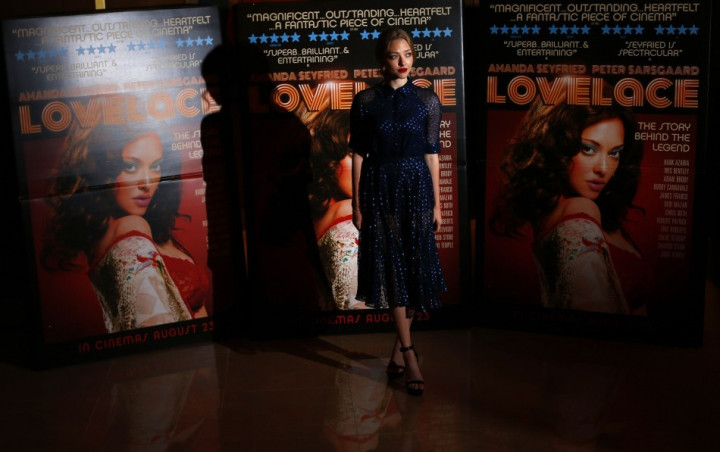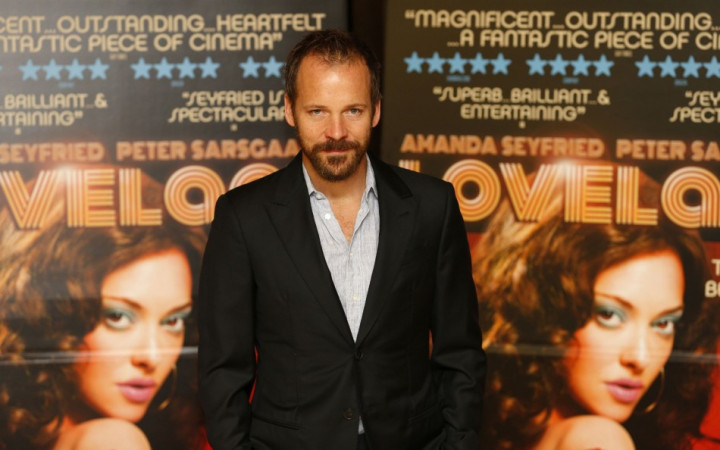 Also Read: The Butler Premiere: Naomi Watts in Pantsuit, Minka Kelly in Backless Dress Steal the Show [SLIDESHOW]