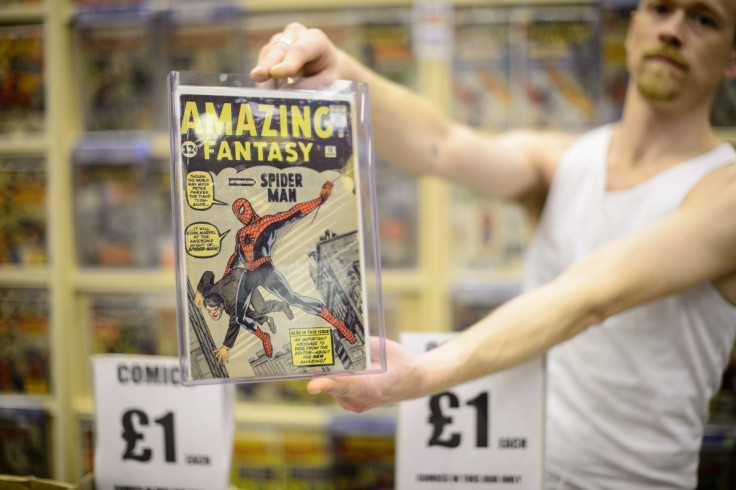 In 1962, Amazing Fantasy No 15 introduced a new superhero character — a man who gained powers after being bitten by a radioactive spider... and hence Spider-Man was born. Now, Walter Yakoboski from New York, who owns a copy of the comic book, will offer Spidey fans a chance to own it when he puts it up for auction on 18 February.
Yakoboski saved up while working as a short-order cook to purchase the vintage issue at $1,200 (£826) to begin his small but rare collection of various superhero comics. The book is now expected to fetch him up to $400,000.
"This is the first time I really sold anything," the 60-year-old ex-baker said, mentioning he plans to use the money from the sale to buy a 17-acre vegetable farm in Calverton on eastern Long Island, previously owned by his late father.
"I have had it for 36 years and it's just time," Yakoboski said. He also plans to sell a 1963 Spider-Man, two Fantastic Four editions and a Justice League of America, which could bring him an additional $75,000 combined.
Lon Allen, managing director of the comics department at Dallas-based Heritage Auctions that will be conducting the auction, informed that while there are 4,000 to 5,000 copies of the issue in circulation, Yakoboski's copy is in nearly mint condition.
"It was graded 9.4 on a scale of 1 to 10, that's what makes it super desirable and really special," he said. "Whoever buys this comic will be joining an elite club."
Vincent Zurzolo, co-owner of New York-based Metropolis Collectibles who was involved in the sale of another mint copy of the No 15 issue that sold for $1.1m, said: "This book will do great; it's an incredibly important book." "When you have a sale like this there is a residual effect on the entire market, so that also makes it very exciting. It's definitely a special book."
The Amazing Fantasy issue, originally priced at 12 cents, was created by Stan Lee and Steve Ditko and led to The Amazing Spider-Man franchise.