Stan Lee at 93: A birthday tribute to the Marvel Comics legend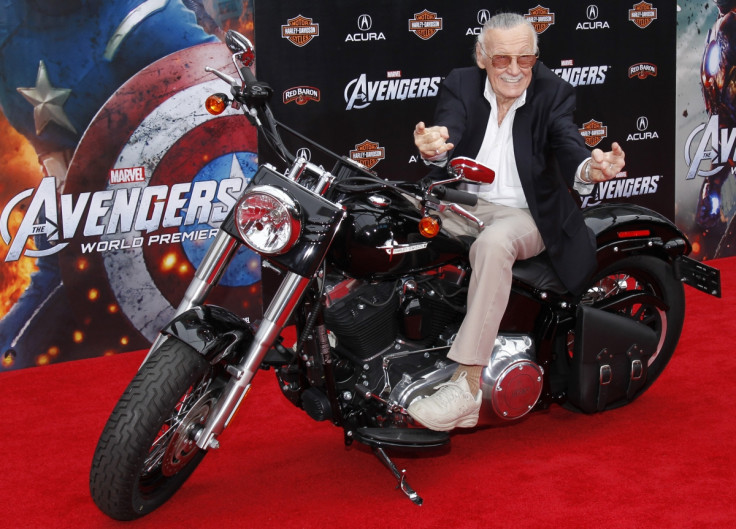 Stanley Martin Lieber only adopted his non de plume Stan Lee as he wanted to save his real name for the great American novel he thought he would one day pen, but the world is still waiting for that. One of his first jobs was writing obituaries thanks to a part-time writing gig at the US National Tuberculosis Centre.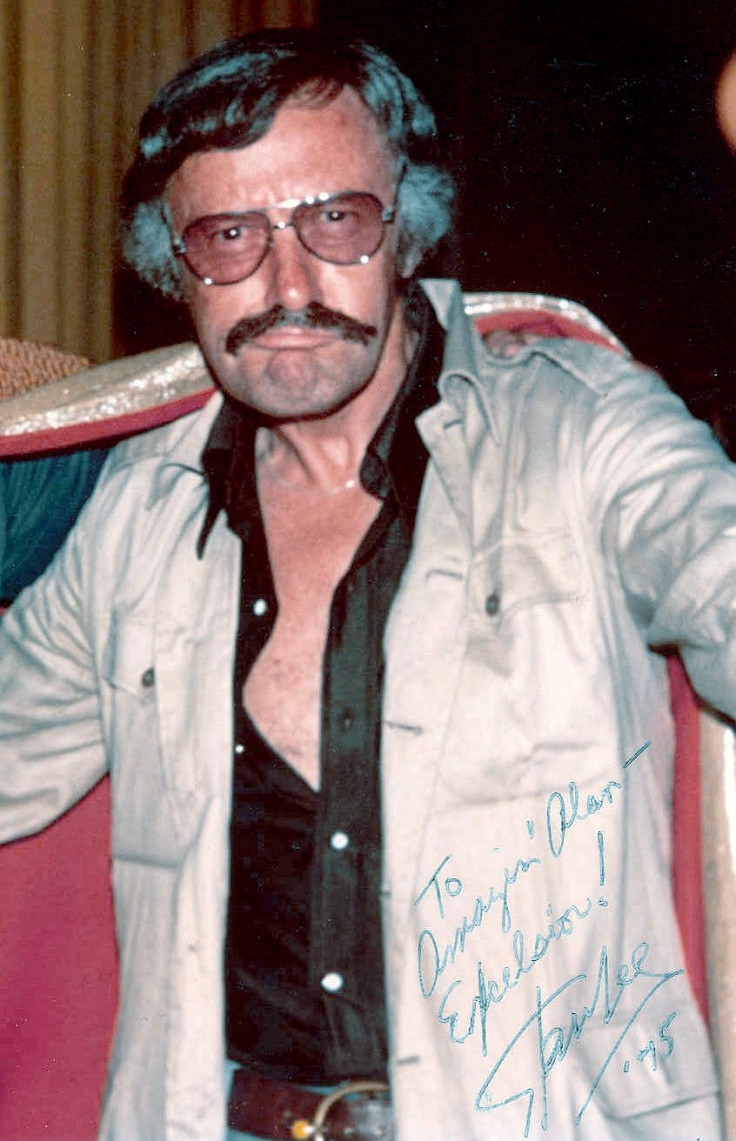 Photo of Stan Lee at the 1975 San Diego comic con, with the text 'To amazin' Alan - Excelsior! Stan Lee '75'
Alan Light
Stan Lee started his career in comics as an assitant in the comic book division of Timely Publications – the company that would one day become Marvel Entertainment – in 1939. Lee started out as an office dogsbody. In 2009, he told the Los Angeles Times, that his duties included filling the artists' inkwells, erasing pencil marks from finished pages, and getting lunches. Stanley Lieber debut as a comic book writer came in May 1941, when he wrote the filler story "Captain America Foils the Traitor's Revenge" in Captain America Comics #3 (May 1941).
In late 1941, the famous artist Jack Kirby – who is credited with creating the style of superhero comics – and his creative partner Joe Simon quit Timley, and Stan Lee was promoted to interim editor: he was just 18.
His career was put on hold in 1942, when Lee signed up to join the US Army and served out the Second World War in the US as part of the Signal Corps, writing manuals, training film scripts and propaganda slogans for the forces.
After the war, Stan Lee returned to work for Timley, which later became Atlas Comics in the 1950s, changing to Marvel in 1957.
During the 1960s, after Jack Kirby had returned to work with Lee, the pair created the superheroes Marvel would become most famous for – including the Hulk, Thor, Iron Man, and the X-Men. He also created Daredevil with Bill Everett, and, with Steve Dikto, Doctor Strange and Marvel's most successful character: Spider-Man.
Lee and Kirby also created the team title The Avengers and revived characters from the 1940s, including Captain America.
Stan Lee remained editor-in-chief and a key writer at Marvel until 1972, when he became the publisher of Marvel Comics. Today, he remains Marvel's Publisher Emitrus.
Top five Stan Lee movie cameos
Since the first X-Men film was released in 2000, Stan Lee has appeared in 16 films based on Marvel Comics characters he either created of helped to create. He has also appeared in cameos in the Kevin Smith film Mall Rats and in CBS network's the Big Bang Theory.
In 2009, Disney acquired Marvel Entertainment for $4bn (£2.7bn). Since then it has ridden a wave of renewed interest in comic book mythology with the release of films including the Iron Man trilogy, two Thor films and two Captain America movies – The First Avenger and Winter Solider. It has also released multi-character stories with Avengers Assemble and Avengers: Age of Ultron.
Forthcoming films include a third outing in the Captain America series, Captain America: Civil War and Thor: Ragnarok.
Lee was the recipient of the 2,428th star on the Hollywood Walk of Fame, found at 7072 Hollywood Boulevard in front of the Live Nation building. He was presented with his star on 4 January 2011 by Gill Champion – the chief operating officer of his company POW! Entertainment – and the comic book writer-artist Todd McFarlane.
1. Mallrats (1995)
In this clip from the Kevin Smith film about two slackers who spend the majority of their day at the local shopping mall Stan Lee imparts his words of wisdom on the dating scene to comic book uber-fan Brodie, played by Jason Lee.
2. Fantastic Four (2005)
Lee plays a postman delivering the mail to Mister Fantastic (Ioan Gruffudds) in one of his trademarked blink-or-you'll miss appearances in Marvel movies.
3. Avengers: Age of Ultron (2015)
During a party at Avengers headquarters Thor (Chris Hemsworth) decides to liven up the party atmosphere by adding 1,000 year aged Asgardian liquor to the drinks. Lee plays a Second World War veteran intent on trying the concoction and soon regrets it.
4. Captain America: The Winter Soldier (2014)
Lee plays an elderly security guard charged with protecting Captain America's original costume from theft. It doesn't take a genius to figure out what happens next.
5. Iron Man (2008)
Surrounded by a bevy of beauties in the film that would give a serious reboot to the Marvel empire, Lee is mistaken for Playboy founder Hugh Hefner by fellow high-flier Tony Stark (Iron Man).
Happy birthday Stan, or rather, EXCELSIOR!
© Copyright IBTimes 2023. All rights reserved.