Amazon customers in the UK can now download digital versions of PC and Mac software.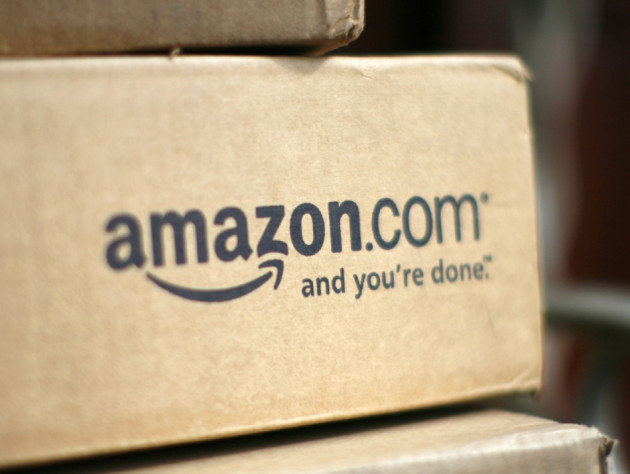 Amazon has rolled its direct download Games and Software service in the UK, eliminating the need for customers to wait for the physical discs products to arrive at their doorstep.
The servcie will allow you to begin downloading software to your PC or Mac straight after purchasing the product. Any content you purchase is then stored in in the cloud in Your Games & Software Library allowing you to re-download the content if necessary.
You will also be able to pre-order up-coming games just as you would with the physical copies, getting access to download them on the day of release.
While the range of titles available is limited at the moment the gaming section will feature 600 titles in various categories such as free-to-play games, Xbox Live, Mac and PC. The software section mainly includes antivirus, photo-editing and language teching tools.
"Not only is this exciting for everyday purchases but for major upcoming releases, Amazon customers will be able to get their hands on products without waiting for them to arrive in the post," Xavier Garambois, Vice President of the European Consumer Business at Amazon told TrustedReviews.
The service is currently sitll in its beta testing phase with Amazon keeping track of buyers' reactions and making changes accordingly.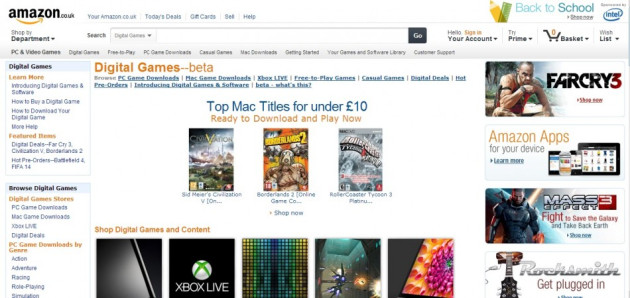 "During this beta phase, we'll be testing different features and gathering input from customers like you to ensure Amazon.co.uk provides the best possible experience for online shopping. We want you to find the same value and selection you expect from the other Amazon.co.uk stores and we'll be working to provide the best experience possible," stated the Amazon website.
While the range of titles may be limited Amazon is offering some of the more popular titles of 2013 from the start, including Tomb Raider, Far Cry 3, Call of Duty: Modern Warfare, Boderlands 2 and Mass Effect 3.