Amazon has deleted up top 40 books from a Norwegian customer's Kindle without explanation, highlighting the fact that users of the Amazon Kindle Store licence books rather than purchase them outright.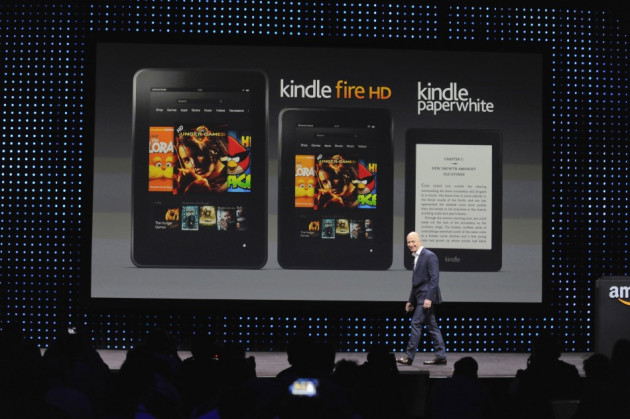 Yesterday it emerged that the Kindle account belonging to Linn Nygaard was wiped withouth explanation, and the 30-40 ebooks she had purchased from Amazon were deleted, including up to six books she hadn't even read yet.
The issue was highlighted on a blog by media commentator Martin Bekkelund, where he reproduced the email conversation which took place between Nygaard and Michael Murphy, a customer relations spokesman for Amazon.
Following the unannounced deletion of her complete Kindle library, Nygaard emailed Amazon to ask what the problem was. In his reply, Murphy said:
"We have found your account is directly related to another which has been previously closed for abuse of our policies. As such, your Amazon.co.uk account has been closed and any open orders have been cancelled.
"Per our Conditions of Use which state in part: Amazon.co.uk and its affiliates reserve the right to refuse service, terminate accounts, remove or edit content, or cancel orders at their sole discretion. Please know that any attempt to open a new account will meet with the same action."
Nygaard said she had no knowledge of another account in her name and emailed back seeking clarification. She didn't get it. In his next email Murphy said:
"While we are unable to provide detailed information on how we link related accounts, please know that we have reviewed your account on the basis of the information provided and regret to inform you that it will not be reopened."
Persevered
Nygaard persevered, seeking clarification that Amazon would not give her information about:
How her account is linked to the blocked account,
The name of the blocked account
What policy was violated
Once again, Amazon said it couldn't address the concerns Nygaard had, adding:
"We wish you luck in locating a retailer better able to meet your needs and will not be able to offer any additional insight or action on these matters."
Speaking to the Norwegian TV station NRK, Nygaard said:
"At first I thought 'this is impossible', it will probably solve itself if I write an email. When I got the last e-mail I just had to laugh. But I think it's a shame, they have an incredibly good product."
In response, Amazon has posted a statement on its customer forum which says:
"We would like to clarify our policy on this topic. Account status should not affect any customer's ability to access their library. If any customer has trouble accessing their content, he or she should contact customer service for help. Thank you for your interest in Kindle."
Renting not owning
The issue comes down to the fact that despite what many people think, paying for a book on the Amazon Kindle Store does not mean that you own that book in the same way you do by walking into a book shop and buying a physical copy of the book.
Amazon licences the book to you, allowing you to read the book on its Kindle devices, or one of the smartphone and tablet Kindle apps. However, should you attempt to transfer it to another ereader, such as a Kobo or Barnes and Noble Nook, then Amazon will very quickly shut down your account.
While Amazon does not advertise this fact very much, the facts are there in black and white in the company's terms of use:
"Use of Kindle Content: Upon your download of Kindle Content and payment of any applicable fees (including applicable taxes), the Content Provider grants you a non-exclusive right to view, use, and display such Kindle Content an unlimited number of times, solely on the Kindle or a Reading Application or as otherwise permitted as part of the Service, solely on the number of Kindles or Supported Devices specified in the Kindle Store, and solely for your personal, non-commercial use. Kindle Content is licensed, not sold, to you by the Content Provider. [emphasis ours] The Content Provider may include additional terms for use within its Kindle Content. Those terms will also apply, but this Agreement will govern in the event of a conflict. Some Kindle Content, such as Periodicals, may not be available to you through Reading Applications."
It is a similar situation with Apple's iBookstore, again buried in the iTunes terms of use, which says: "The Apple Software enables access to Apple's iBookstore which permits you to license digital content, such as books (the"Service")."
Amazon goes on to say that if you fail to comply with its terms of use, it will "automatically terminate" your rights.
"In case of such termination, you must cease all use of the Kindle Store and the Kindle Content, and Amazon may immediately revoke your access to the Kindle Store and the Kindle Content without refund of any fees"
While Amazon has not clearly stated why it terminated Nygaard's Kindle account, it seems probable that it was related to her using a Norwegian account to buy content licenced to the UK through Amazon.co.uk.
DRM
The problem with digital rights management (DRM) is a long-running one and one which is unlikely to change in the short-term.
While Amazon has done an amazing job at creating an eco-system which millions use on a daily basis, it is also retaining the ability to revoke your rights and take back everything your bought from its online store without even telling you it is doing it.