Amazon Fire TV Stick with Alexa vs Chromecast Ultra: Which one should I buy?
Google and Amazon both offer strong streaming devices. Here's how to decide which is best for you.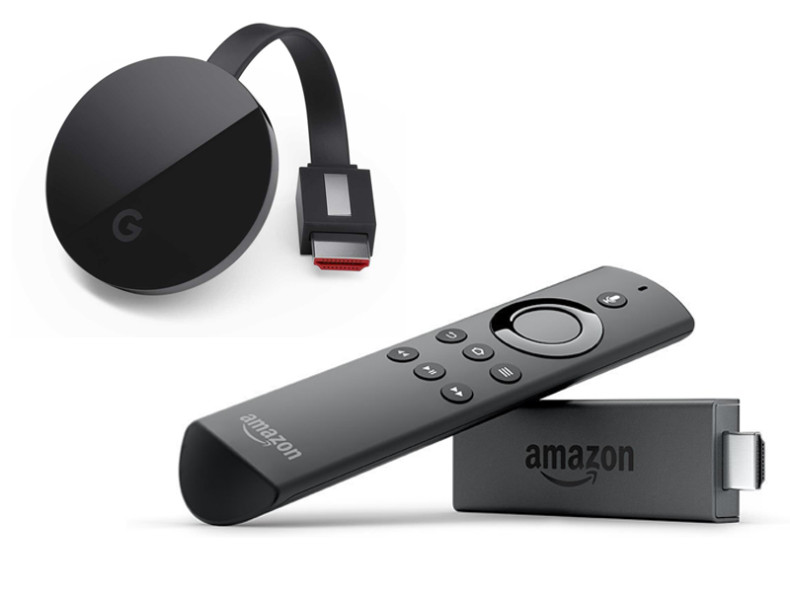 Amazon has launched the latest version of its Fire TV Stick, which now brings the Alexa digital assistant into the fold to provide voice-activated control functions for Amazon's TV streaming dongle.
Amazon has several rivals to contend with when it comes to media streaming, one of which is Google, which also offers a Wi-Fi dongle that lets users access apps, games and videos on any TV with an HDMI port.
Google updated its own inventory in 2016 with the Chromecast Ultra, which now allows users to stream in 4K Ultra HD and HDR picture quality.
While both offer similar core functionality – allowing you to stream content to a television screen – they deliver varying features, apps and experiences. Which one is best suited for you depends on what you hope to get out of it, as well as which video on-demand services you are already signed up to.
---
Control and interface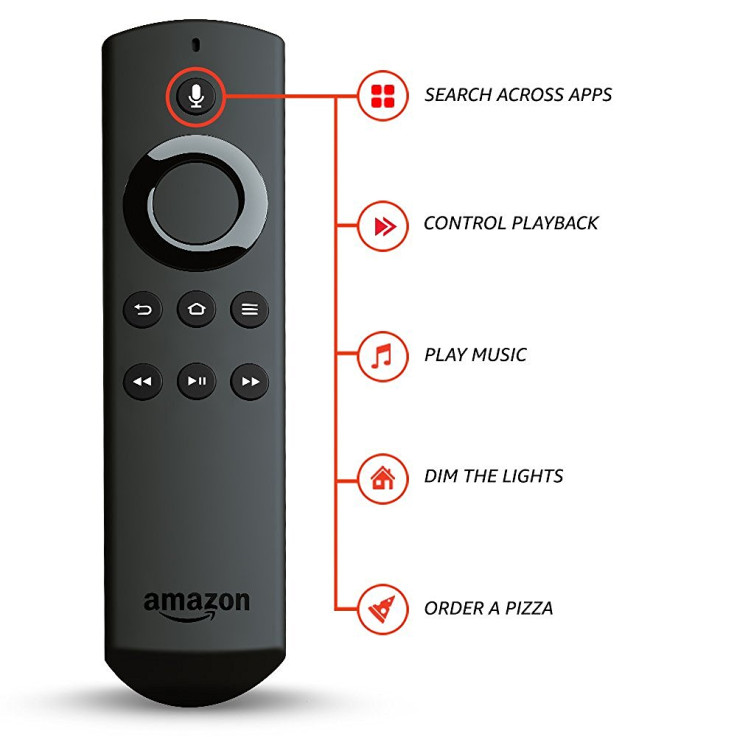 The new Amazon Fire TV Stick comes with voice control functions for the Alexa digital assistant
Amazon
Chromecast lacks a standard user interface and instead uses your mobile device as a hub for casting content to the television screen. This means that all the control input is done via smartphone, tablet or laptop and not on the TV screen itself, which may be an annoyance to those used to flipping through channels using a remote.
The Google Home mobile app provides a half-way point of sorts, flagging up trending content as well as offering a Discover page to help you find new Chromecast-compatible apps.
With the Amazon Fire TV Stick, you're presented with an on-screen content library that you can scroll through using the accompanying remote control, making for a slightly more inclusive living room experience. The new Alexa-enabled remote features a redesigned interface that's meant to make finding stuff to watch easier, and included trailers and screenshots letting you get a taste of a show before clicking on it.
The cherry on the cake for the latest Amazon Fire TV Stick is Alexa voice control, which lets you search for content and control playback with voice commands as well as providing access to the various other services Alexa offers, such as internet search, smart home control and note-taking. You can access voice control by pressing and holding the mic button at the top of the Fire TV remote.
Winner: Amazon Fire TV Stick
---
Apps & content
Both the Chromecast Ultra and Amazon Fire TV Stick offer a range of apps, with some variation in the content providers and streaming services they provide access to. For example, both cover all the top UK TV catch-up services like BBC iPlayer, ITV Hub, All 4 and My5, alongside popular services such as YouTube, Twitch, and Spotify.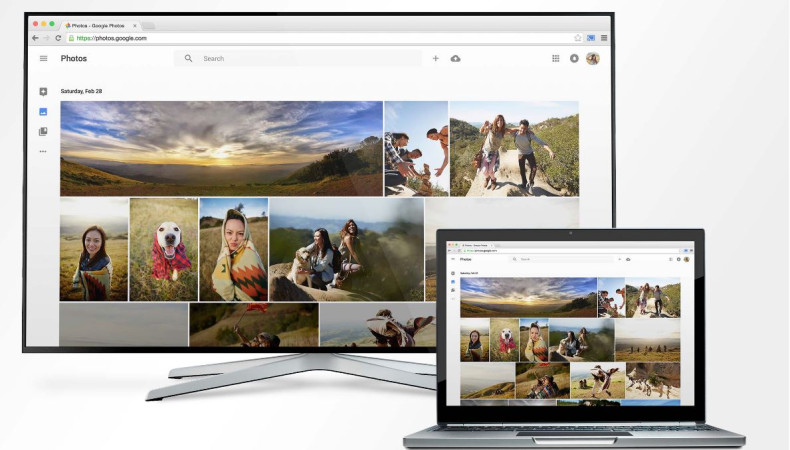 Only the Amazon Fire TV Stick has access to both Amazon Prime Video as well as Netflix. Conversely, Now TV and Google Play Music can only be accessed through Google Chromecast. Chromecast also lets you mirror your smartphone screen onto a TV and cast web pages accessed through Google Chrome to the device, which Amazon's stick does not.
Winner: Draw
---
Streaming quality
Google is going after the 4K crowd with the Chromecast Ultra, offering ultra-high definition (UHD) streaming on compatible televisions for a resolution of up to 3,840 x 2,160 pixels. It also supports HDR, a format increasingly being adopted by TV and games console manufacturers that allows for richer, more accurate colours and contrast.
Chromecast Ultra additionally features a built-in Ethernet port, which helps 4K videos load quicker and prevents inadequate W-Fi connections from interrupting your stream.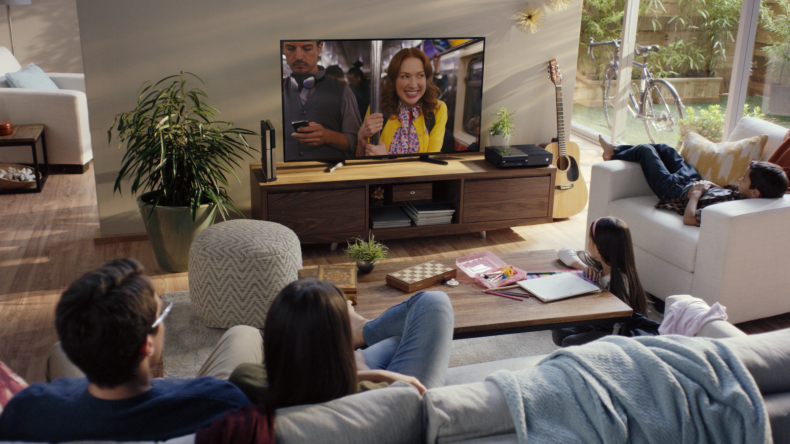 The Amazon Fire TV Stick only supports up to 1080p full HD. If you don't have a 4K TV then this won't be a problem, however if you've recently purchased an Ultra UD set or are thinking about making the plunge, the Chromecast will get the most out of your purchase from a visual perspective.
Amazon does support 4K-capable streaming, but compatibility is reserved for the Amazon Fire TV set-top box.
Winner: Chromecast Ultra
---
Price
With Google Chromecast Ultra, you're paying a premium for the privilege of being able to stream 4K content to your television. The device costs £69/$69, which is more than double the price of its standard media streaming dongle.
The new Amazon Fire TV Stick costs just £39.99/ $39.99, a bargain given the inclusion of the Alexa digital assistant at no extra cost.
Winner: Amazon Fire TV Stick
---
Which one should you buy?
While Google led the smart dongle race when it first launched Chromecast back in 2013, Amazon is now out in front thanks to continuous improvements to its Fire TV range that brings the best bits of Amazon into one handy, thumb-sized device. While the omission of 4K video may be an annoyance to some, it still offers the best bang-for-buck, particularly now that Amazon has thrown Alexa's smarts into the package.
For those value 4K as a deal-breaker, Chromecast Ultra makes a great all-round media hub at a price that won't break the bank. It's a shame that it doesn't support Amazon Video and the lack of an interface may confuse those who aren't used to it, but Google's streaming dongle is at least future-proofed against the rise of 4K streaming and HDR content.