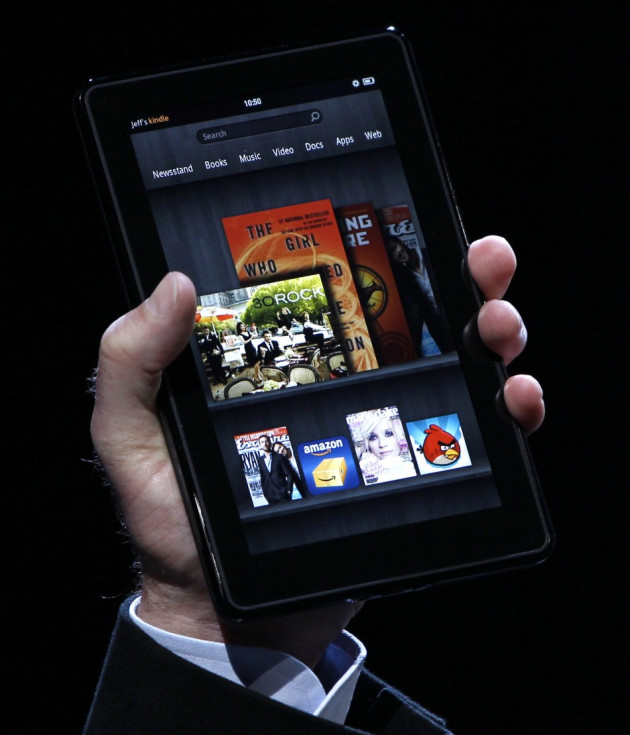 Amazon announced its 7in Kindle Fire tablet in September and it was released in November. Since then there has been much talk about a new version of the popular tablet, tagged as the Kindle Fire 2.
Some of these rumours suggested Amazon was working on a 7in and 10in version of the Kindle Fire 2 but according to a number of Taiwanese publications there could be three versions of the next Fire, all of which will be based on the Android OS. These new tablets include two 7in models and an 8.9in device, according to TechRadar.
The difference between the first two will be solely screen resolution - one 7in tablet is expected to feature a 1,024 x 600 pixel display, while the other will have a resolution of 1,280 x 800 pixels. In contrast, the 8.9in tablet is said to feature a HD display with 1,920 x 1,200 pixel resolution which will compete with Apple's new iPad.
Check out a list of possible features
Tech Specs
The Kindle Fire now available in the market is powered with a dual-core processor and runs on Android 2.3 (Gingerbread). It can run for eight hours on a single charge and has 8GB of internal memory.
The next Kindle Fire could have a quad-core processor and a better display .
Price
The new tablet is expected to be priced at approximately £150 (7in) and £180 for the 8.9in model. While there is an understandable increase in prices over the older Kindle Fire, there are rumours Apple is planning a mini-iPad expected to launch in Q3 of this year and will probably be priced around the sams as the Kindle Fire 2.
UK Release
Amazon may look to launch the new range sometime during the spring of this year. However, there is no specific information, as yet, about the UK release date.
Meanwhile, Taiwan-based Quanta Computer, the world's largest notebook maker and producer of the Kindle Fire, has reportedly received an order from Amazon to begin work for its forthcoming tablet - Kindle Fire 2.
There are contradictory reports, though. There is news Foxconn, the manufacturer of the new iPad, has won the contract for the Fire 2.