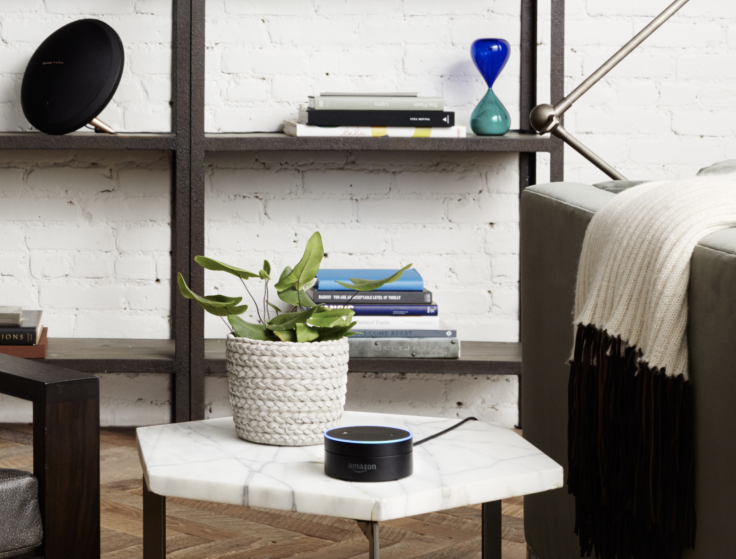 In a move to complete with popular streaming services Apple Music, Tidal and Spotify, Amazon is expanding its US-launched Music Unlimited service to the UK, Germany and Austria with a strong focus on integration with its Echo interactive voice hub.
Customers signed up to Amazon Prime would pay £7 a month or £79 for a year's subscription, while non-Prime members would be charged a monthly £9.99 fee. Interestingly, those choosing a 'for Echo' subscription plan for one device would have full access for £3.99 a month.
"Starting today [Monday 14 November 2016], Amazon Music Unlimited offers our UK customers playlists and stations curated by our music experts in the UK, featuring leading British and international artists – we think customers are going to love it," said Steve Boom, vice-president of Amazon Music in a statement.
"We've been thrilled with customer reaction to the launch of Amazon Music Unlimited in the US last month [October], and we're excited to quickly bring the service to customers in the UK," he added. At launch, Amazon said that 40 million songs and "thousands of hand-curated playlists" are available to stream.
The dedicated subscriptions for its Echo and Echo Dot products come with a slew of handy voice-controlled functions. Amazon claims to have "reimagined" its music streaming services and enhanced the Alexa voice controls so that no physical searching or browsing is required.
Instead, your voice controls all. Amazon said if you have a song stuck in your head but can't remember its name, you can simply say a few words from the lyrics and Alexa will search for the song. If you need music for a certain mood or atmosphere you can say "Alexa play 'Happy Music'" or "Alexa, play party music".
You can start a free trial for the Echo plan by saying "Alexa, start my Amazon Music Unlimited free trial" into the device. On its website, Amazon said the trial can be upgraded at any time to be extended to multiple devices which would cost an additional £4 a month for Prime members or £6 a month for non-Prime users.
"If you want a sense of the future of voice-controlled music, go ahead and ask Alexa for a free Amazon Music Unlimited trial, and play around on your Echo," said Jeff Bezos, founder and chief executive of Amazon. "If you don't know the name of a song but know a few lyrics, if you want to hear songs from a specific decade, or even if you're looking for music to match your mood, just ask. Our US customers love Amazon Music Unlimited on Echo, and we think our UK customers will too."