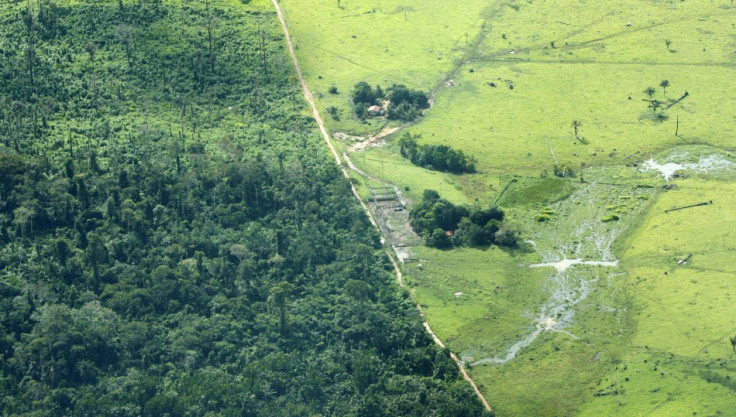 The fight for the preservation of the Amazon has been going on for decades, but a new petition fighting against Brazil changing its forest protection laws has been launched online, and has already attracted more than 1 million people.
The new government move has sparked widespread anger and protests across Brazil with the web site Avaaz warning that tensions and suspicions are now rising to a worrying level.
"In an effort to stifle criticism, armed thugs, allegedly hired by loggers, have murdered environmental advocates," the organisation writes.
In an effort to protect the world's largest rainforest and their national treasure, Brazilian environmentalists and activists from all other the world have massive marches across Brazil to demand action and inside sources say President Dilma is considering vetoing the changes as she finds herself under increasing pressure, following polls that revealed that 79% of Brazilians support a veto.
People from Dilma's administration are now also rumoured to back the veto .
In order to give the movement some additional weight and spread their message outside of Brazil, activists have now set up an online petition as they hope it will put additional pressure on the country's government.
The organisation has also posted a direct message to President Dilma Rouseef, which reads: "We call on you to take immediate action to save Brazil's precious forests by vetoing the changes to the forest law. We also urge you to prevent further murders of environmental activists and workers by increasing law enforcement against illegal loggers and ramping up protection for people at risk from violence or death. The world needs Brazil to be an international leader on the environment. Your strong action now will safeguard the planet for future generations. "
The Web site also called on potential supporters to join in the action and sign the petition .
"Our global petition will be boldly displayed on banners at the front of the massive marches for Amazon protection. Let's urgently build a 1.5-million-strong petition to SAVE THE AMAZON! Sign now and send this on to everyone", the online statement reads.
Avaaz, which can be translated into "voice" in several European, Middle Eastern and Asian languages was launched in 2007 and describes its mission as to "organize citizens of all nations to close the gap between the world we have and the world most people everywhere want."
The Avaaz community campaigns in 14 languages, served by a core team on 4 continents and thousands of volunteers.
To access Avaaz Web site and sign the petition, please click here.