Amazon Prime Day: Best deals on TVs, Kindles, laptops, tablets and books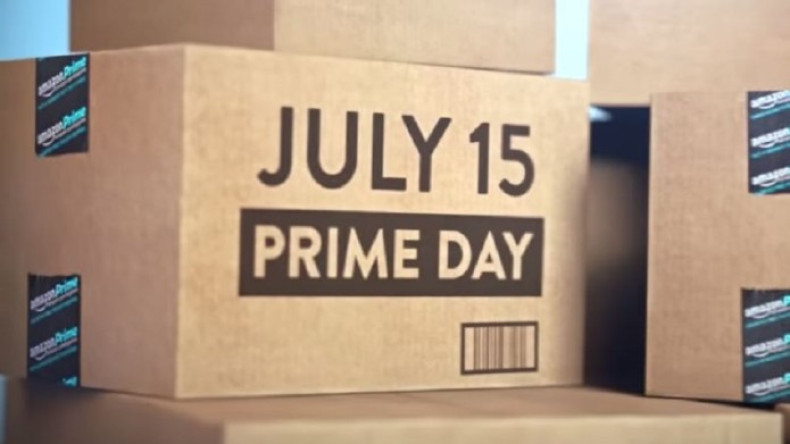 Amazon Prime Day is going to be bigger than than Black Friday, at least according to the online retail giant. In celebration of its 20th anniversary, Amazon is offering subscribers to its Prime service thousands of deals on Wednesday 15 July.
"We're offering Prime members thousands of deals on Prime Day. In fact, in the UK we are offering more than double the number of deals that we offered last Black Friday," said Christoper North, Amazon's UK managing director.
"Prime Day is the latest benefit for Prime members and you can expect us to add further benefits and features to this great service over time."
On Black Friday last year, Amazon sold an average of 64 items a second, totalling 5.5m products in all. So what will be on offer for the £79-per-year Prime subscribers? Amazon has only teased what will be discounted with a list of 30 or so deals.
The list contains all the usual suspects of Kindles, TVs, laptops, books and DVDs, as well as a variety of headphones, security cameras, Roomba robot vacuums, K'NEX toys and beauty products.
Although no brand names are mentioned, some of the stand-out deals include a 32-inch LED TV for $75, a 40-inch 1080p TV for $115 and a 50-inch 4K TV bundle for under $1000.
ln order to entice UK customers, Amazon is offering a £20 saving on the annual membership fee, while non-Prime customers can try a month-long trial.
The full range of deals will be available on the Prime Day page of Amazon's website on 15 July.
Fire TV Stick, fastest-selling Amazon device of all time, $15 off
Fire HD 7 Kids Edition, $60 off
40-inch 1080p LED TV, $115
Brand-name 32-inch Smart HDTV, under $200
50-inch 4K TV bundle, under $1000
Bose headphones at the lowest price ever on Amazon
Chromebook laptop, only $199
Over 50% off two Nikon COOLPIX cameras
Highly rated binoculars, under $120
Two security camera-kits, $279.99
K'NEX 2-in-1 Ferris Wheel Building Set (Amazon Exclusive), $35.99
K'NEX Crossfire Chaos Roller Coaster Building Set (Amazon Exclusive), $23.99
Playskool Heroes Transformers Rescue Bots Optimus Prime Figure (Amazon Exclusive), $9.99
iRobot Roomba Pet Vacuum Cleaning Robot, under $300
Husqvarna mower, under $300
40 lightning deals on DVDs up to 75% off
Up to 50% off any of the Harry Potter books
Save more than 70% on the Divergent Series Complete Box Set of books
Save up to 70% on select kitchen products from top brands like Cuisinart, KitchenAid, Foodsaver and Thermos
Save up to 50% on select tools for the DIY auto enthusiast
Connected Car and Scan Tool products starting at 60% off
Road-trip-ready automotive products starting at 50% off
Save more than 50% on Drinkwell Platinum Pet Fountain
30% off select clothing, shoes, jewellery, watches & more
60% off Amazon Elements Baby Wipes with code ELEMENTS60
Free luxury beauty sample box with $50 purchase of luxury beauty products, with promo code LUXSAMPLES
Buy an Amazon.com Gift Card multipack, get $10 in Amazon.com promotional credit
Get 25% bonus Amazon Coins when you buy 5,000 or 10,000 Amazon Coins
Prime Now will also offer deals in the six cities where the service is offered