Amazon's stock price has hit a record high despite the internet retailer posting lower than expected revenues.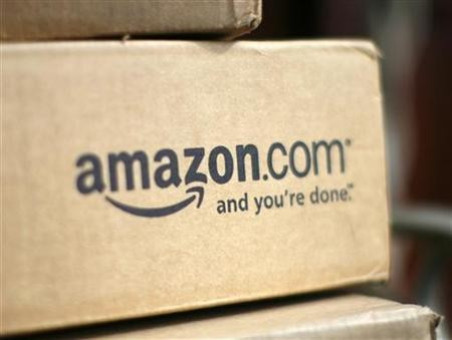 Amazon shares closed at $260.35 (£165.27) but jumped 8.89 percent to a record breaking $283.50 during after-hours trading, after the company announced its results for the final three months of 2012, including the highly lucrative Christmas period.
Amazon reported revenue of $21.27 billion, slighly below the $22.3bn estimated by Wall Street traders. The company's earnings per share were also lower than was expected, with the e-retailer announcing $0.21c per share as opposed to a predicted $0.28c per share.
Amazon's sale predictions for the next quarter were also below expectations, with the e-retailer estimating that in Q1 it would see sales of between $15bn and 16.6bn, slightly lower than the $16.85bn predicted by analysts.
Amazon's operating income increased by 56 percent to $405m during the last quarter, compared to $260 million during the same period the year before.
Amazon's CEO Jeff Bezos claimed the company's ebook sales increased by 70 percent during 2012, while the company's 7in tablet, the Kindle Fire was the best-selling item on Amazon for the second year in a row. Conventional book sales on the other hand grew by only five percent.
"We're now seeing the transition we've been expecting," Bezos said. "After 5 years, ebooks is a multi-billion dollar category for us and growing fast - up approximately 70 percent last year. In contrast, our physical book sales experienced the lowest December growth rate in our 17 years as a book seller, up just 5%. We're excited and very grateful to our customers for their response to Kindle and our ever expanding ecosystem and selection."
Decrease
R.J. Hottovy, of analytics firm Morningstar, explained to Reuters that the decrease in overall revenue compared to an increase in operating income was a result of Amazon moving its business in new directions:
"The fourth-quarter operating income was up more than expected. This supports the bull case that Amazon can monetise its growth over the longer term."
Amazon also saw an increase in third-party merchant sales, commission paid to the retailer by independent sellers who use Amazon to advertise and sell their products. Third-party or '3P' unit sales climbed more than 40 percent during Q4, accounting for 39 percent of Amazon's total sales.
Amazon Web Services, or AWS, and the company's digital advertising business also grew dramatically in the final three months of 2012. AWS and Amazon's advertising are both included in the company's 'North America Other' sector which produced Q4 revenue of $769m, an increase of 68 percent from the year before.
Amazon also lowered its shipping costs in the fourth-quarter as a result of increasing the number of shipping warehouses it has, accounting for just 4.5 percent of revenue as opposed to 5.4 percent during the same period in 2011.
Amazon has recently developed new one million square foot distribution centres in California and New Jersey:
"Over the past few years, we have expanded our fulfilment network to the point where we are closer to customers and you're seeing that reflected in our transportation costs," Amazon CFO Tom Szkutak told Reuters.
Amazon's market capitalisation now stands at $117bn.