Amazon Fire Smartphone Planned for Next Year, Reports Claim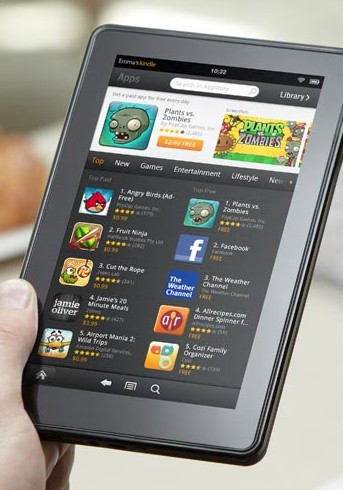 The Kindle Fire has shown that a budget tablet is what we all want. Now Google wants a slice of the action, too.
Amazon
Hot on the heels of the Kindle Fire tablet, Amazon is tipped to be preparing a Fire smartphone, with a bargain basement price tag and Android operating system.
Tech site All Things Digital has obtained an investor note from Citigroup analyst Kevin Chang, which states that Amazon is looking to iPhone manufacturer FoxConn to produce a smartphone to complement the Kindle Fire tablet.
The note says the Amazon smartphone will go on sale in late 2012, and this could well coincide with the release of a second-generation Fire tablet - and maybe the worldwide launch, too, as it is currently only available in America.
All Things Digital said: "Based on our supply chain channel checks in Asia led by Kevin Chang, Citi's Taipei-based hardware research analyst, we believe an Amazon Smartphone will be launched in 4Q12 [fourth quarter of 2012]."
Chang believes that the Fire phone will use a Texas Instrument OMAP 4 processor, similar to that found in the Kindle Fire tablet, and he also thinks the smartphone will cost Amazon around £95-£110, but crucially it will follow the pricing structure of the tablet.
This means that the Kindle Fire smartphone could be priced at around £150-£200, still giving Amazon a small profit, but more importantly offering a huge saving compared to phones from Apple and HTC. This business model relies on Amazon making money from offering its huge catalogue of music, TV programs and films, as well as e-books, to customers.
We should point out that, as interesting this sounds, it's nothing more than wild speculation based on a research note, but the prospect of Amazon entering the smartphone market off the back of the Kindle range is a fascinating one.
Amazon's Kindle brand has gone from strength to strength, and this year broadened to include the new, smaller Kindle, a touch-screen version and the Fire tablet, although the latter two are U.S.-only for now.