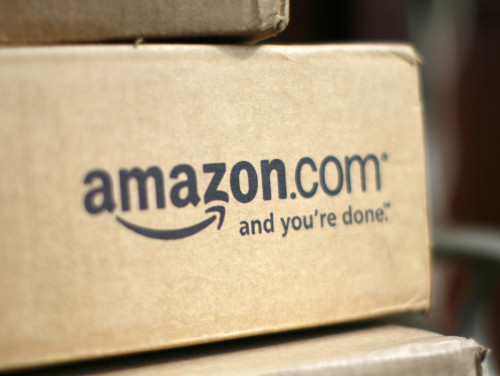 Amazon is to expand beyond online retail and into the high street with a point-of-sale payment system powered by its Kindle Fire tablet attached to a credit card reader.
The system will give the online retail giant access to consumers' offline spending habits, where 90% of purchases are still made, while also forming the foundations of a peer-to-peer payment service to rival Paypal.
Sources briefed on Amazon's plans say the company would give participating merchants Kindle tablets with credit card readers, and might also offer services such as website development and data analysis, the Wall Street Journal reports.
It is thought Amazon would collect the spending habits of shoppers who pay using the new system, which would use technology picked up through its acquisition of mobile payments startup Gopago.
Person-to-person mobile payments
But this is just one part of Amazon's plan, as it is also believed the e-commerce giant is developing a peer-to-peer payments system which would rival the likes of industry leader Paypal and startup Square.
Accessible on mobile via the cloud, Amazon's payment system could prove to be a unique selling feature of its widely-rumoured smartphone, which could be announced in the next two months and go on sale during the summer, TechCrunch reports.
Although not announcing such a payment system publicly, Amazon has posted advertisements for job vacancies related to developing such a service.
One advert, for a senior technical programme manager in San Francisco, reads: "Our team is charged with extending Amazon's value proposition...from e-commerce to commerce in general. We are building products and services which will delight billion of customers as they buy and sell things in the real world (as opposed to online). One of these products is person-to-person (P2P) payments."
Billed as "an ambitious new initiative," Amazon describes the upcoming products and services as "mobile and cloud based" and "powered by secure, scalable, and highly available cloud services."
Apart from taking business away from Paypal and the market's smaller players like Square, a P2P payment system would give Amazon a foothold in countries where a high percentage of the population do not have bank accounts.
Amazon's service could become a bank for these people, allowing them to send money to each other directly - and of course buy goods on Amazon and through physical retailers using the company's Kindle checkouts.
It is unclear how Amazon would make a profit from such person-to-person payments, whether it would take a small percentage of all transfers or just give the service away for free in exchange for the data thier customers would be supplying them with.