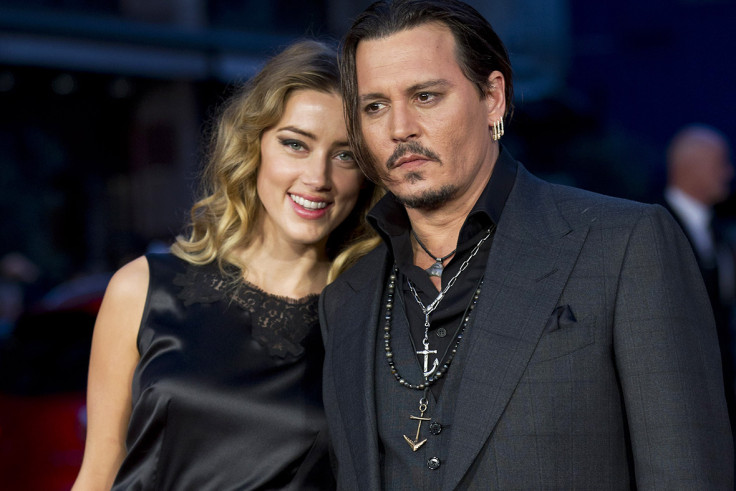 A tabloid report stating that Amber Heard is pregnant with Johnny Depp's child, just weeks after filing for divorce from the Alice Through The Looking Glass actor, has been debunked. According to Gossip Cop there is no truth to the claims made by Star magazine that the Magic Mike XXL star was prepared to fight "tooth and nail to get full custody — and she'd be able to use the child to grab even more money in her divorce settlement".
The unsubstantiated article quotes a source as saying: "One minute they were supposedly in love, and the next they're practically at war," an alleged source apparently told Star Magazine (via Hollywood Life). "It'd be a terrible situation to bring a baby into."
The unidentified insider added: "Given all he's [Johnny Depp] put her through, she's gunning for half of his $400 million fortune. She believes she should be heavily compensated for her pain and even more so with a baby on board."
The duo got married in February 2015 after meeting on the set of The Rum Diary in 2011. However, it was not to last. On 23 May, Heard filed her divorce petition citing 'irreconcilable differences' after a marriage of 15 months and is seeking spousal support.
The baby rumours come on the heels of the actress accusing the 52-year-old actor of emotional and physical abuse. The 30-year-old actress was granted a temporary restraining order from Depp on 27 May.
The Telegraph earlier reported that Heard felt her life was under threat on some occasions due to Depp's bad temper. "I live in fear that Johnny Depp will return to [our home] unannounced to terrorise me, physically and emotionally," Heard said.
"During the entirety of our relationship Johnny has been verbally and physically abusive to me. I endured excessive emotional, verbal and physical abuse which has included angry, hostile, humiliating and threatening assaults to me whenever I questioned his authority or disagreed with him."