Former stripper Amber Rose set social media abuzz by posting an Instagram photo of herself without underwear on Friday (9 June), and has since hit out at the social media network for removing the image.
The reality TV star's x-rated post was pulled from the website hours after it was posted for violating its policy on nudity and explicit content — specifically a clause prohibiting the depiction of sexual intercourse or genitals.
Responding in typically strong-minded fashion, Rose tweeted a video rolling her eyes with the caption: "When IG deletes your fire ass feminist post but you really don't give a f*** because everyone picked it up already".
The 33-year-old, although no stranger to showing her body, has never before revealed such intimate parts of herself to her 15 million followers.
Sporting her trademark blonde buzz cut, Rose donned only sunglasses, a white choker necklace, bikini top and heels for the picture, otherwise letting her bronzed naked body make its mark on her audience.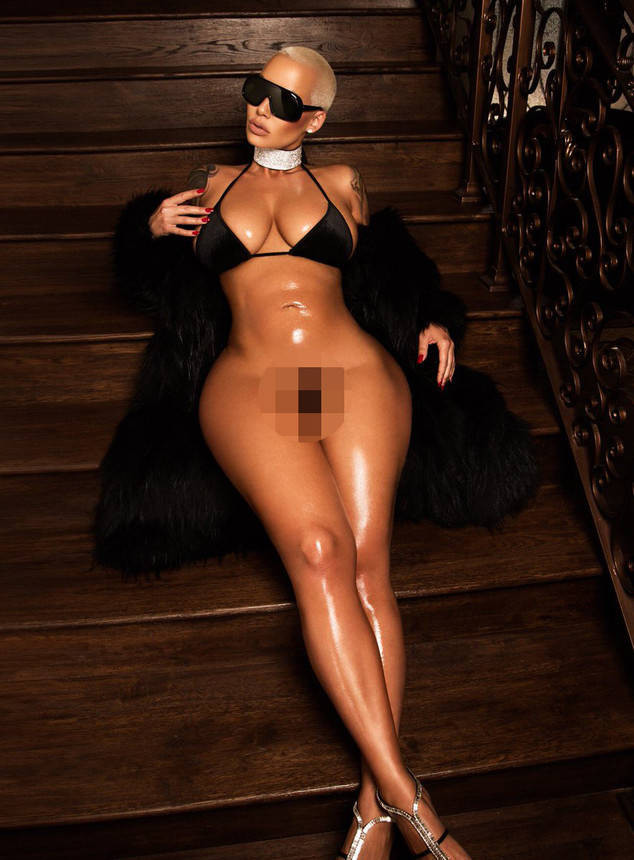 Comments were quick to reference her unshaven private parts. "She got more hair on her p**** then she does on her head," quipped one user, reiterating Rose's claim that it was a necessary statement of feminist liberation.
The mother-of-one, who rose to fame as the partner to Kanye West prior to his marriage to Kim Kardashian, appeared to find the focus of scrutiny funny, posting a meme that read: "Oh....that's where Amber Rose's hair went".
"I'm so done with ya'll Lol," she added, amidst smile emojis, before adding #baldheadscallywag #bringbackthebush hashtags
Criticism turns personal
However, others lambasted the nature of the image given Rose's position as a mother to four-year-old son Sebastian, fathered by rapper Wiz Khalifa, whom she divorced in 2014.
A concerned viewer wrote: 'Feel sorry for her son!', while another added, ''Her son will see this one day!'
In May, Amber defended herself against critics of her scantily-clad social media posts.
"RAISE YOUR OWN KIDS!!! Stop looking for famous people to influence your children. I am not a role model to ur kids," she said in a note shared to Instagram.
"I would never have my kid (even as a teenager) follow a 33-year-old grown woman on social media," she said of her own child.