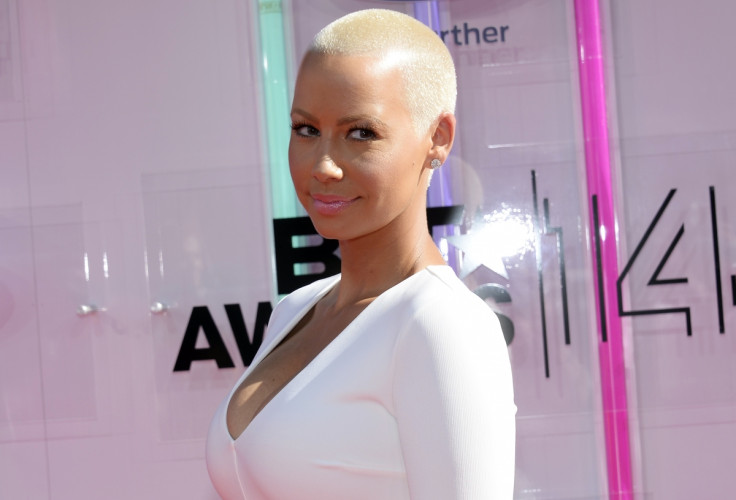 Amber Rose has provoked the wrath of the Beyhive after seemingly confessing that she is, in fact, the infamous, home-wrecking ''Becky'' that almost ruined Beyoncé and Jay Z's marriage.
On 18 May, the 33-year-old model and ex-wife to rapper Wiz Khalifa stunned fans when she tweeted: "Hey @Beyoncé I got a secret. I am Becky With the Short Hair. #iaintsorry #muvalemonade."
The shocking revelation to her four million followers that she may have bedded Jay Z was unexpected and particularly shocking considering fans have been trying to uncover the identity of ''Becky'' ever since Queen B named dropped the ''other woman'' on her 2016 visual album, Lemonade.
The song Sorry features the controversial lyrics: "He only want me when I'm not there/He better call Becky with the good hair."
Although the song's writer Wynter Gordon insisted the lyric was not written about anyone specifically, it hasn't stopped fans speculating with the likes of Rachel Roy, Rita Ora and even Rihanna facing baseless accusations.
Gordon previously told Entertainment Weekly: "I laughed, like this is so silly. Where are we living? I was like, 'What day in age from that lyric do you get all of this information?' Is it really telling you all that much, accusing people?"
Rose later took to Instagram to reveal that she had not suffered a moment of insanity but was simply the victim of a tech-savvy troll: "Damn I think my twitter got hacked."
But fans are not convinced and are out for blood.
Charlamagne tha God made a cameo in the short clip and joked that one of the tweets sent while "hacked" was actually true. He said: "Imma tells you something, Tyga's music is trash."