Just days after causing controversy by posting a picture of her unshaven crotch on social media, Amber Rose has stirred the hornet's nest again. This time, the American model stripped down to a see-through one-piece as she posed intertwined with a host of other men and women on a bed to promote her slut-walk campaign.
"A Slut, a Faggot, a Queer, a Fat B***h and a MAN...We embrace all of the derogatory labels that are thrown at us," the 33-year-old TV personality captioned her racy image. Calling out the double standards in the society, Rose went on to share an all-inclusive message aimed at people from the different walks of life.
"We've been sexually abused/assaulted, verbally abused, victim blamed, slut shamed and dealt with A lot of double standards on my team," the Instagram queen shared before urging her fans to take a stand, support her slut walk mission, and "volunteer and/or donate!"
However, the model – who has been vocal on social media about issues pertaining to feminism and body positivity – didn't strike a chord with her online followers this time. Many accused Rose of simply seeking attention with the saucy image while others slammed her for setting wrong example for her young followers.
"I'm not a psychologist or nothing, but it's clear to me that you are doing these things for attention," one Instagram user commented, while another wrote, "What a gross picture." As people flocked to the picture-sharing site to share their critique, some seemed bummed with Rose for allegedly putting on the act for fame.
"Yeah it must be so tough being beautiful tall and curvy. Stop trying to act bullied and victimized for money and fame. It's repulsing," one furious observer critiqued.
"Who is this benefiting.? Who are you helping.? The very name itself is degrading to woman.! "Slutwalk" smh. Cover yourself up and sit down."
Despite the flurry of criticism over the image that showed Rose and others dressed in bondage-inspired clothing, some came to the model's rescue on Instagram. "This was powerful a double tap can't do enough for this msg," a fan shared, while another added, "I think this picture is beautiful and embracing everything the world judges."
Rose had recently sparked a debate over feminism with her NSFW crotch photo that was eventually censored by Instagram for violating the no-nudity policy. While social media picked up the trend dubbed "Amber Rose challenge" by hilariously impersonating the image with wigs, pineapple and furry pets; the model drew some flak from several celebrities.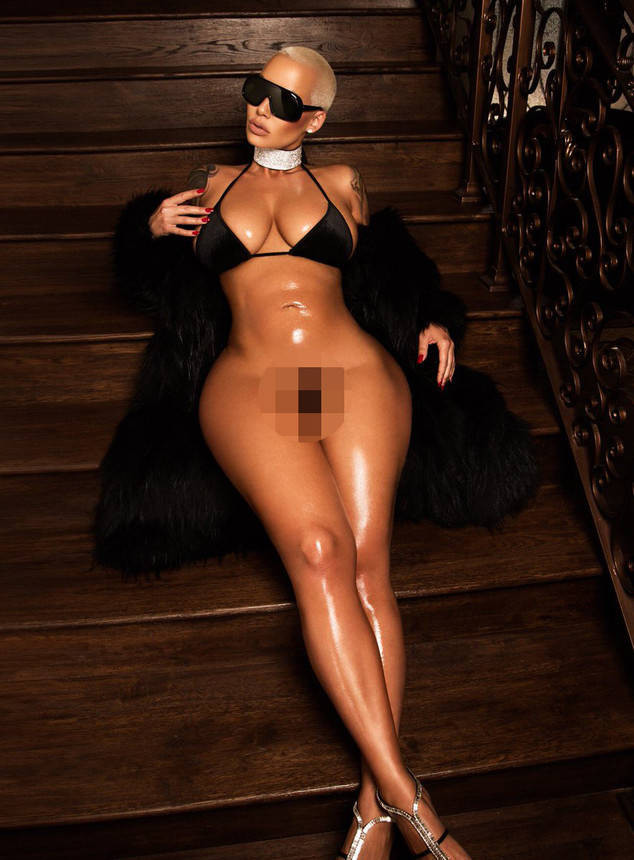 British TV host Piers Morgan blasted Rose calling her photo an act of pornography and "attentionseekinism". The 52-year-old even re-tweeted other celebrities, who too believe that nudity has nothing to do with feminism.
"Stripping is far from empowerment," Morgan retweeted singer Afton McKeith's views.
TV show host Karen Danczuk added, "Have to agree with @piersmorgan , doing revealing pics for social media ISN'T empowering women it's attention seeking. Trust me I know."