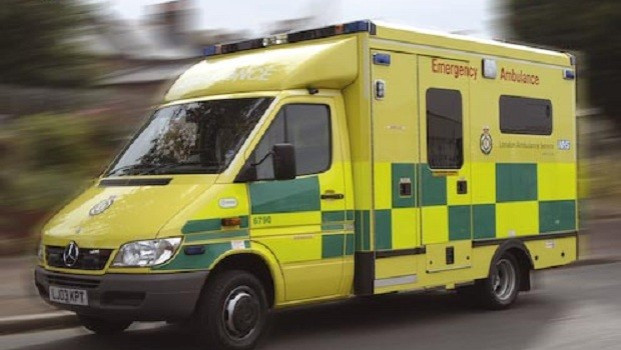 A teenage boy in Somerset has sustained serious head injuries after he was involved in a collision with an ambulance as it sped to answer a 999 call.
The boy, reportedly aged between 11 and 14, was hit by the vehicle in Bath. He was taken to the Royal United Hospital where his condition was reported as serious.
An investigation has been launched.
Unconfirmed local reports claimed that the ambulance was on the wrong side of the road when the collision took place.
An ambulance service spokeswoman said: "An ambulance crew responding to a 999 emergency reported to our clinical hub that they had struck a child in Bath. They reported the child had suffered a significant head injury.
"The patient was placed in the ambulance and taken by the crew straight to Royal United Hospital where he is being treated. Due to the serious condition of the patient, police gave permission for the ambulance to leave the scene to take him to hospital.
"Senior executives from South Western Ambulance Service have travelled to Bath and will offer to meet with the family.
"We are also ensuring the crew involved are fully supported. We are also working closely with the police to ensure the circumstances surrounding this serious incident are fully investigated."
There was significant traffic disruption after the crash, with diversions put in place.