A group of 150 American universities and scientific organisations has written to President Donald Trump to protest his executive order on visas and immigration.
The ban prevents people from Iraq, Iran, Syria, Somalia, Sudan, Libya, and Yemen from entering the US for 90 days. People from the seven predominantly Muslim countries holding US visas and green cards have been turned away from flights to the US and detained in US airports.
The scientific organisations wrote that the ban has "profound implications for diplomatic, humanitarian, and national security interests, in part because of the negative impact on US science and engineering capacity".
The signatories include the largest scientific learned society in the US, the American Association for the Advancement of Science, as well as universities including Harvard, the California Institute of Technology and Trump's alma mater, the University of Pennsylvania.
"Scientific progress depends on openness, transparency, and the free flow of ideas and people, and these principles have helped the United States attract and richly benefit from international scientific talent," the letter reads (see in full below).
"Our nation has a history of embracing refugees and immigrants from across the planet," said Kevin B Marvel, executive officer of the American Astronomical Society, in a statement.
"Closing our borders to people from certain countries and certain ethnic or religious backgrounds recalls some of our darkest days and goes against our national principles."
The AAS stated that the societies also sent copies of the letter to Senate Majority Leader Mitch McConnell, Senate Democratic Leader Charles Schumer, House Speaker Paul Ryan, and House Democratic Leader Nancy Pelosi.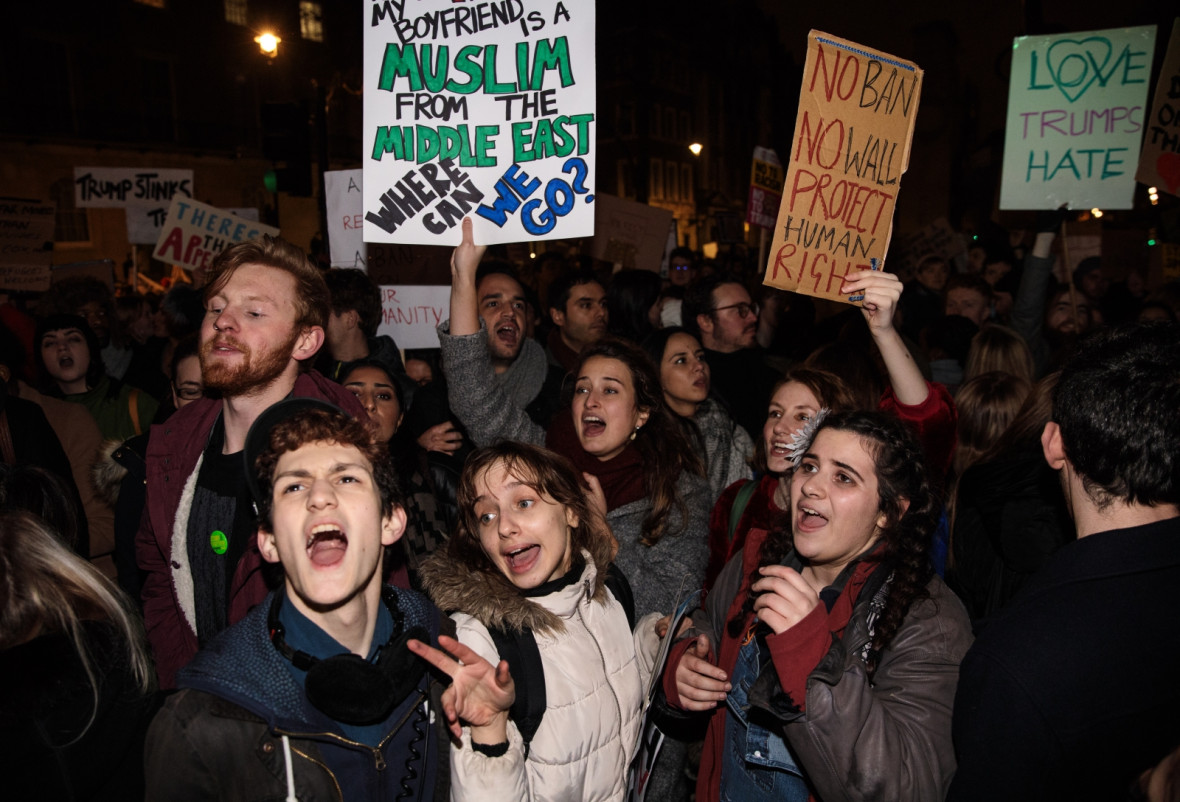 Hundreds of scientists have already been affected by the ban, such as Samira Asgari, a medical researcher studying tuberculosis, who had accepted a job at Brigham and Women's Hospital in Boston. She was told by a US consulate at Frankfurt Airport that "it's the US government who issues the visa, and if they change their mind, the visa isn't valid," The Atlantic reported.
"The exchange of ideas, collaboration, networking between scientists of different countries is essential and vital for the advancement of science," Mehrdad Hariri, a Canadian-Iranian and president of the Canadian Science Policy Center, told Vox. "When this is banned or diminished, it has a really drastic effect on scientific research. It's a bad day for science in the US and globally."
John Holdren, former president Barack Obama's science adviser, has called the ban "an abomination", Nature reported.