The Americans season 3 premiere: Synopsis and promo teases trouble ahead for Philip and Elizabeth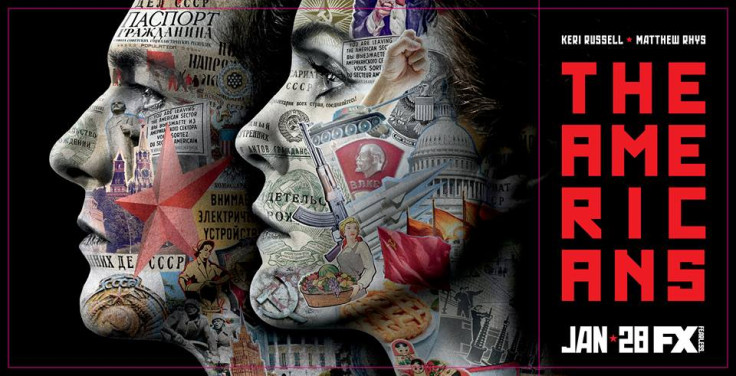 FX's hit series The Americans returns with season 3 on Wednesday, 28 January, at 10pm.
The premiere episode is titled, EST Men, where Philip and Elizabeth's missions will get difficult and their family and integrity will be deeply compromised.
The official synopsis of the episode reads:
Tensions simmer between Philip and Elizabeth as they disagree over handling orders from the Centre. When Elizabeth loses key intel, Philip enlists Annelise on a mission with an unexpected outcome. Stan tries a new approach to mending his marriage with Sandra amidst learning tough news about Nina.
Elizabeth (Keri Russell) and Philip Jennings (Matthew Rhys) will have a new crisis to contend with in season 3, following the season finale revelation that their daughter Paige (Holly Taylor) has been targeted for recruitment by the KGB.
While Philip of course is opposed to the idea, Elizabeth believes Paige should know the truth, and their difference of opinion will lead them both down very different paths going forward.
Differences between Philip and Elizabeth will continue to weigh on their marriage in season 3.
"Every time Philip rejects the idea of telling [Paige who they are], it's that weird marital dance of Elizabeth feeling rejected by Philip," Russell said. "You're rejecting everything I am."
The conflict between the couple is "really relatable" even if one is not a spy, Russell argues. "Raising children is an incredibly emotional experience. You each, as individuals, have different views on it, obviously, and it's everything to you."
According to a report in E! News, one of those difficult missions is Philipp's involvement to an underage girl, in a kind of plot that will reportedly make viewers feel uncomfortable.
"It was a subject that concerned me," Matthew Rhys said of his character's involvement with an underage girl. The awkward story will come out by the fourth episode.
"We talked it out. It's with the beauty of the conflict of where this series lies. It's incredibly interesting to watch and play. With this mandate, he's presented with a mission that is incredibly conflicting to him as a father and a human being, but it serves a greater purpose," Rhys added.
The Americans is a show about two Soviet intelligence agents, Elizabeth (Keri Russell) and Philip Jennings (Matthew Rhys) who pose as a married couple, to spy on the American government.
Watch all trailers and promos here:
© Copyright IBTimes 2023. All rights reserved.