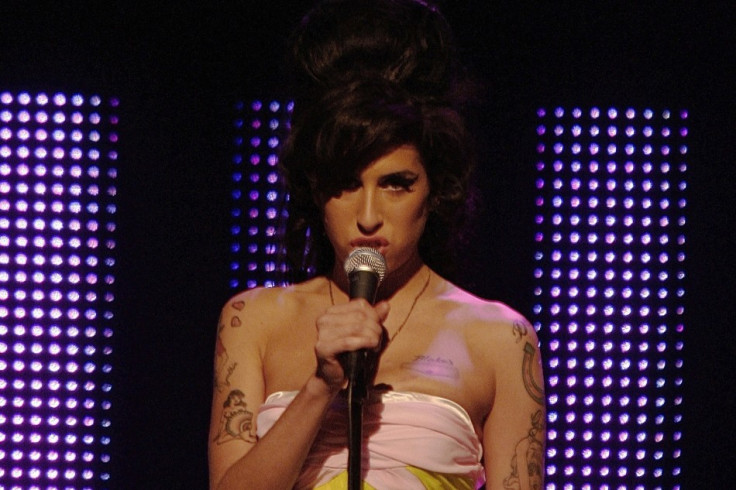 In an effort to piece together the ''missing hours'' leading up to the discovery of the late singers body at 4pm on Saturday (23 July), police are following up claims that the late singer had met up with a mystery man before her death.
A source close to the singer said: "No one really knows what Amy did after she was checked on by her doctor at 8pm.
"Every hour has to be accounted for. There is a possibility she left her home during the evening and some of her friends believe she may have headed out later."
The singer's father Mitch believed that she stayed at home playing drums and signing, but police want to explore every eventuality and have already spoken to three "significant individuals".
Officers have also taken accounts from Amy's bodyguard, her doctor and a third friend - thought to be her childhood pal Tyler James.
The GP's notes are said to be crucial as police develop a picture of the singer's physical and mental health.
It also emerged yesterday that Amy suffered hallucinations, vomiting and insomnia in the months before her death.
Friends say over the last few weeks, Amy regularly had seizures and fits of uncontrollable shaking.
Although soon after news broke of the soul singers demise, details revealed that a doctor had visited the singer the night before and had given her the all-clear.
Amy was also afflicted with terrible insomnia. The source said: "She just couldn't sleep. It drove her to her wits' end but there was nothing she could do about it."
At her cremation on Tuesday, Amy's dad Mitch, 60, said his daughter had been winning her health battles.
In a heartfelt eulogy, he said she had conquered her drug addiction and was "trying hard to deal with her drinking".
But a friend of the star said: "The reality was different and Amy was suffering a great deal."
Amy left a £15.3million fortune in cash, property and companies.
Mitch and Amy's mum Janis are expected to invest the cash into a foundation in her name to help those struggling with substance abuse.