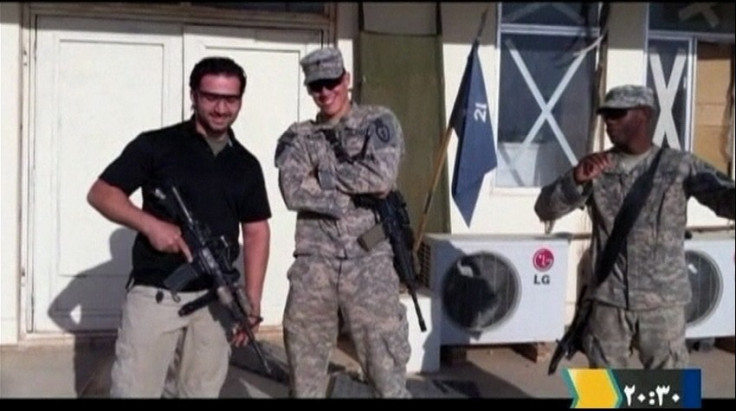 Iranian-American Amir Mirzai Hekmati, who has been sentenced to death by the Revolutionary Court in Iran for allegedly spying for the CIA, has an interesting background.
Hekmati, 28, was born in Arizona and raised in Michigan. After high school he joined the Defense Language Institute in Monterey, California, and was deployed in Iraq for six months in 2004, according to CNN, which quoted U.S. military records.
He left the service in 2006 and continued to work as an Arabic translator for the military and civilians. He also used his linguistic skills to offer services to help the troops in military bases for a better understanding and communication of different cultures.
Before being arrested by the Iranian authorities on August 29, Hekmati was working for a company which produces language training material for the U.S. military.
Although the former U.S. marine was shown on Iranian television on December 18, 2011 as confessing to infiltrating the Iranian intelligence services for America, details of how exactly he was arrested remain sketchy.
"I was deceived by the CIA... Although I was appointed to break into Iran's intelligence systems and act as a new source for the CIA, I had no intention of undermining the country," the BBC quoted Hekmati as saying.
According to the Hekmati family, he left for Iran to visit his relatives after getting permission from the Iranian Interest Section of the Pakistani Embassy in Washington, CNN reported. Currently he is represented in the court by the government attorney.
The family as well as the U.S. have rubbished Iran's spy claims. "Allegations that Mr Hekmati either worked for, or was sent to Iran by the CIA are simply untrue," the BBC quoted Victoria Nuland, the State department spokeswoman, as saying.
The court has given Hekmati twenty days to appeal against the sentence.