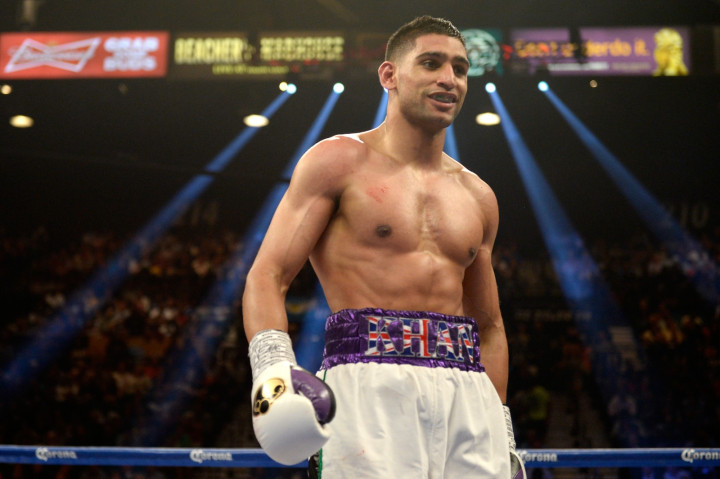 Amir Khan has seemingly dismissed the possibility to fighting Floyd Mayweather Jr early in 2015, after targeting a meeting with the winner of Shawn Porter and Kell Brook's IBF welterweight title showdown in California this weekend.
Mayweather Jr has constantly evaded meeting with Khan, and further delayed a potential bout by accepting a re-match later this year with Argentine Marcos Maidana, whom he beat in Las Vegas in May.
Khan is seeking a fight in December, before targeting another high-profile return to the ring following his impressive win over Luis Collazo three months ago, and admits he is open to meeting the victor of this weekend's world title showdown.
"There was a lot of talk of him [Brook] fighting me – all from him – but I would never have fought him until he beat a name," Khan wrote in his ESPN column.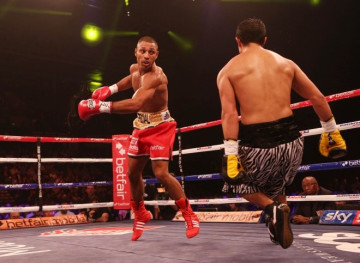 "So if he beats Shawn Porter on Saturday, a fight against Brook is one that can happen in the future for me. The whole world knows the only way I will fight Kell Brook is if he beats Porter.
"This is a tough fight for Brook. I trained with Porter over at the Wild Card Gym in LA in 2009, 2010, 2011, so I know him. He's a strong all-round fighter and he can box, punch and put pressure on and he's quick. It's going to be a good fight and we haven't seen Kell up against a really good fighter yet.
"It's Kell's first world title fight, he's top of the bill in America so can he cope with the pressure? We don't know yet if Kell is meant to be at the top level.
"I've heard Kell has been finding it hard to make the weight, but we've all had problems with that, myself included. Hopefully, he has worked it down gradually," wrote Khan.
"Brook built his name up by saying he wants to fight me," the 27 year-old added. "He has said less recently because he has to win this and the only way I will fight him is if he beats Porter or a name.
"I'm looking to fight in the first or second week of December and fly out to start training in San Francisco on 25 August. We are looking at a couple of names for opponents. Devon Alexander and Robert Guerrero are possible for December."
The Olympic silver medallist from Athens in 2004 was unable to secure a fight with Manny Pacquiao this year due to Ramadan, and his hopes of clinching a money-spinning bout in 2015 rest on convincing the Filipino or Mayweather to agree to a meeting in 2015.
"A fight against Mayweather is still very realistic," Khan said. "He has a few fights left with Showtime TV and he's going to be looking for opponents after the Maidana fight.
"I want to fight Mayweather and it can definitely happen, so why don't we get it on? It would make a lot of money on both sides of the pond, as well as in places like Asia and Dubai where I'm more well-known than him."
He added to the BBC: "We were looking at Manny Pacquiao, but that fell through. We looked at Mayweather, but that didn't happen because of Ramadan."