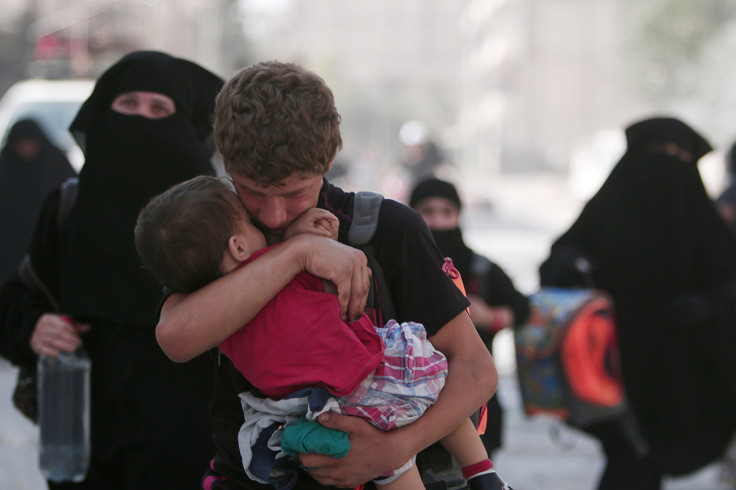 Amnesty International called for an investigation into the killing of civilians by US-led coalition forces in Syria as their research into attacks meant to be targeting the Islamic State (Isis) revealed as many as 300 civilian deaths.
The Amnesty International report suggest that in each of the eleven cases analysed, coalition forces failed to take adequate precautions to minimise harm to civilians and damage to civilian objects.
"Some of these attacks may constitute disproportionate or otherwise indiscriminate attacks," said Lynn Maalouf, deputy director for research at Amnesty International's Beirut regional office. "It's high time the US authorities came clean about the full extent of the civilian damage caused by coalition attacks in Syria. Independent and impartial investigations must be carried out into any potential violations of international humanitarian law and the findings should be made public."
The human rights organisation said they have not yet received a response to a memorandum sent to the US Department of Defense on 28 September questioning the conduct of coalition operations in Syria, which include some of the US's closest allies such as the UK, Canada, France, Italy and Australia. The memorandum presented information on the airstrikes gathered from a variety of sources, including eyewitnesses, analysis of satellite imagery, and media reports.
One of the attacks mentioned in the report is the one on al-Thukar village in the Manbij area (north-east of Aleppo), which caused a high civilian death toll, with 73 people killed including 27 children, in July 2016. Manbij was liberated from Isis in August.
Amnesty International indicated that the United States Central Command (CENTCOM) is carrying out investigations into some of the attacks mentioned in its report, including that on al-Thukar, but it remains unclear whether they have reached any findings.
"Given the likely increase in air strikes by the US-led Coalition as part of the Iraqi offensive to recapture Mosul, it is even more pressing that CENTCOM be fully transparent about the impact of their military actions on civilians," said Maalouf.