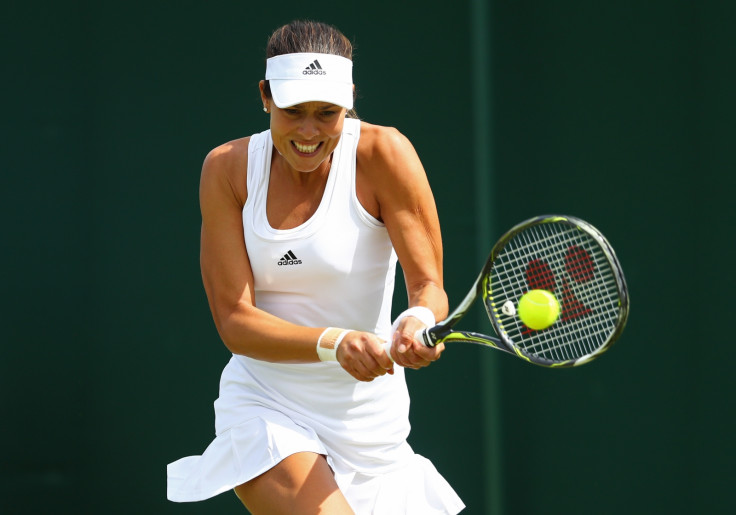 Former number one-ranked female singles player Ana Ivanovic has announced her retirement from professional tennis at the age of 29. The right-hander, who became the first Serbian woman to win a Grand Slam title after beating Dinara Safina in the final of the 2008 French Open, had slipped to 63rd in the rankings after struggling with injuries throughout a difficult year.
Having won just 15 of her 31 WTA Tour matches in 2016, Ivanovic ended her final season prematurely in September after doctors advised her to rest a recurring wrist problem. She also revealed that she had been delaying surgery on a broken toe suffered during last year's Australian Open. Her final Grand Slam appearance came at Flushing Meadows in September, when she claimed that she would not be retiring despite suffering another US Open first-round exit inside 79 minutes at the hands of Denisa Allertova.
"There is no other way to say it, I've decided to retire from professional tennis," Ivanovic said in a live Facebook address on Wednesday (28 December). "It has been a difficult decision, but there is so much to celebrate. I began dreaming about tennis when I was five and saw Monica Seles play on TV.
"My dear parents backed me all the way and by the time I was ranked number one in the world and won Roland Garros in 2008, I've seen the heights I never dreamed of achieving.
"I won 15 WTA Tour titles, [played in] three Grand Slam finals, Fed Cup final...I played so many memorable matches, I would say not so bad for a tiny slip of a girl from Serbia. But seeing those heights in any professional sport requires top physical form and it's well known that I have been hampered by injuries. So for myself, all my fans and all these young girls and boys who might be watching me, I can only play if I can perform up to my own high standards. I can no longer do that so it's time to move on.
"To what? Well tennis has always been my love of course, but I'm so excited about what comes next. I will become an ambassador of sport and healthy life and will also explore opportunities in business, beauty and fashion among other endeavours. I will also have more time for my philanthropic activities, including my work with UNICEF. And beyond that, who knows? All that I can say is that I've lived my dreams and I really hope to help others do so as well. So don't be sad, be optimistic alongside me. My love and my greatest thank you for all of you who have helped me live the greatest life so far."
Ivanovic, who is married to Manchester United footballer Bastian Schweinsteiger, first made the final of the French Open in 2007, when she was beaten in straight sets by Justine Henin. She also reached the semi-finals of both Wimbledon and the WTA Finals that year.
She could have won two major titles in 2008, but for a loss to Maria Sharapova in the Australian Open showpiece. A Serbian team consisting of Ivanovic, Jelena Jankovic, Bojana Jovanovski and Aleksandra Krunic were denied a maiden Fed Cup crown by Lucie Safarova, Petra Kvitova and the Czech Republic in Prague in 2012. Ivanovic and 12-time Grand Slam champion Novak Djokovic were upset by Spain's Fernando Verdasco and Anabel Medina Garrigues in the final of the 2013 Hopman Cup.
Ivanovic is the second prominent sportsperson to announce their retirement on Wednesday (28 December), with Great Britain's most decorated Olympian and cycling supremo Sir Bradley Wiggins also stepping aside.