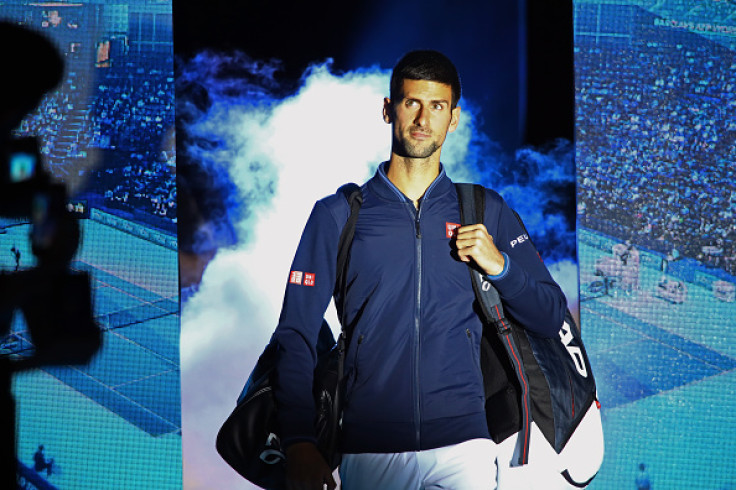 Boris Becker has backed Novak Djokovic to return to his 'best level' and win Grand Slams after the Serb suffered a slump in the second half of the 2016 season.
The 29-year-old failed to win any title since August despite making a blistering start to the season which saw him lose his number one ranking to Andy Murray, who won six titles in the same time including an Olympic gold at Rio. The 12-time Grand Slam champion looked to be in good form at the season ending ATP World Tour Finals, but suffered a loss at the hands of the Scot.
Becker and Djokovic shared a three-year association, but Djokovic confirmed the split from his coach ahead of the 2017 season. Their partnership yielded six Grand Slam titles and Becker believes that Djokovic can surpass Roger Federer's record of 17 Grand Slam titles if he continues his form that made him the dominant force in men's tennis in the last two seasons.
The 49-year-old six-time Grand Slam winner has also backed Rafael Nadal, who is also returning from a lengthy injury absence, to win another major title, and made him the favourite for a 10th Roland Garros crown.
"There isn't any reason why Novak cannot have that intensity again. He played well at the ATP Finals beating Nishikori in one of his best matches under my guide. Against Murray his level wasn't the one we expected to, but Novak didn't forget how to play big matches," Becker said, as quoted by tennisworldusa.org
"From what they have told me, he's intensified his practice sessions and I think he's not far from his best level.
"How he played in the last three years, if he keeps himself healthy, motivated and hungry, he can do it," Becker said when asked about his chances of passing Federer's 17 Grand Slam record.
"Rafa has not been winning a Slam since two years, even if he had physical issues. So you cannot exclude him, at the Roland Garros he has the best chance to win a Major again. If he has a smart schedule, who knows, but among the two, Novak has more chances," he added.