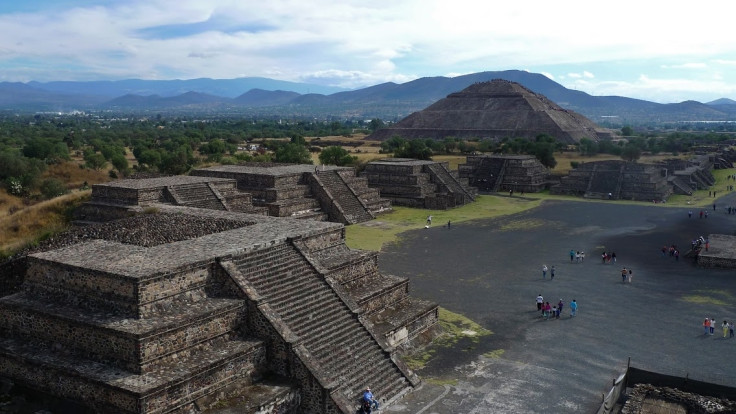 The golden age of the ancient Mexican city of Teotihuacan was from 100 CE to 650 CE. It was planned and built in a way unlike any other city before or since, archaeologists have discovered.
The Teotihuacano were a Central American people who predated the Inca and Aztecs. Their city-state Teotihuacan was the largest in the world at its time, home to about 100,000 people.
The ancient cultures of Mesoamerica tended to build their cities on an established set of principles. Cities had a central area with temples, a royal palace, a ballcourt and a plaza. The surrounding residential areas were more haphazardly arranged. Teotihuacan was different on all of these counts.
"The designers of Teotihuacan rejected most of these principles in favour of a new and radical set of planning concepts," Michael Smith of Arizona State University writes in a study on Teotihuacan in the journal Open Archeology.
Teotihuacan's residential areas were much better planned. It was also the first city in the world to invent the apartment complex. Most households would have their own individual entrances, rather than the more efficient layout of sharing one entrance to many different homes.
The apartments themselves, previous studies have found, were often whitewashed with plaster and painted with murals. The wealthy decorated their roofs with ceramic or stone ornaments.
Careful organisation on the level of individual households was necessary as Teotihuacan was a great deal larger than any city that came before it. On a larger scale, the entire city was arranged on a grid system, making it much more navigable than many other early Mesoamerican cities.
"Teotihuacan was one of the two most populous cities in Classic-period Mesoamerica; Caracol may have had an equivalent number of residents," Smith writes.
"A millennium after the fall of Teotihuacan, the Aztec capital Tenochtitlan grew to be more than twice the size of Teotihuacan. But for its time, the size and density of Teotihuacan were anomalous in central Mexican and perhaps in all of Mesoamerica."
The society of Teotihuacan collapsed around the 6th century CE, when the city was abandoned. Theories on why its people left include invasion, civil war, environmental change, or possibly some lethal combination of the three.